(Continuing live blogging my next business book!)
Maybe it's easier to grasp the purpose of a business when your job is to sell moments of joy and delight. What would it be like if your business was based on moments of tragedy and loss?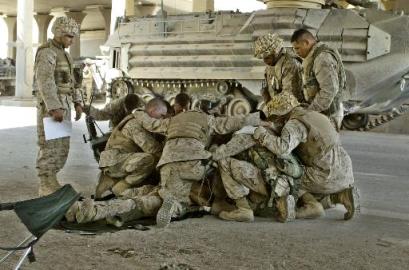 In their amazing book, Guts: Companies That Blow the Doors Off Business as Usual, Kevin and Jackie Freiberg told this story: in the aftermath of 9/11, the switchboards at insurance companies lit up with calls from the families of those killed in the Twin Towers and the Pentagon. One of the first calls was to a crisis operations center in San Antonio, Texas. The caller was a newly widowed woman, clearly distraught, who had remembered that her husband had a life insurance policing pending with this company. What, she wanted to know, was the status of the policy?
The person taking the call looked up the customer's file. Yes, he had applied for life insurance. Yes, he had taken the physical. And, yes, the contract had been completed. But, unfortunately, the deceased had missed a crucial step. He had not sent in his first payment. The policy was void until payment was received.
With most insurance companies, that would have been that. A contract isn't a contract unless a payment is received. End of story. But this gutsy insurance company wasn't going to let a detail like that stand in the way of their business goals. They asked the widow to send them a check for the first month's premium and immediately paid off the entire $125,000 policy. Why? Because their primary business goal is to take care of American service people and their families.
That's just one story from an amazing insurance company called USAA. Located in San Antonio, Texas, USAA does business on a 256-acre campus with a headquarters building that's bigger than the Pentagon. Founded in 1922 by a group of Army officers and named United Services Automobile Association, USAA has a very clear purpose: they protect each other. Each other, because the company is structured as a business cooperative. The policy owners are members of the cooperative. They are the owners and they are the customers.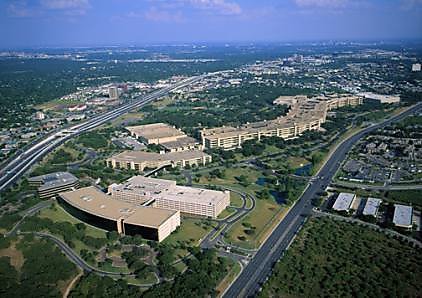 Jim Middleton was CEO of USAA Life at the time of this incident and he told this story to Kevin and Jackie to illustrate what matters most to the company. "We would do it again in a minute," he told them. While most life insurance policies contain exception clauses that exempt them from paying benefits to policy holders killed in war, USAA seeks service men and women out. When the wars in Afghanistan and Iraq began and hundreds of thousands of their members shipped out to the war zones, USAA continued to cover them. But they didn't stop there. The company reached out to every member of the armed services and offered to supplement their Serviceman's Group Life Insurance policy, worth $250,000, with a USAA policy for the same amount. No medical exams. No questions asked.
What kind of company is this, anyway? It's all very well to put purpose ahead of profits, but how do they manage to stay in business when they're so apparently reckless with their assets? Don't they care about their bottom line?
Sure they do. And when you look at the numbers, you can see that integrity of purpose can pay off.
With 9,400,000 members, USAA has $22.1 billion in net worth, which places them 62nd in net worth among Fortune 500 companies. Their revenue in 2012 exceeded $20 billion, which put them 144th in revenue on the Fortune 500. They're on Fortune's 100 Best Companies to Work For. They have the highest ratings from A.M. Best and Moody's and the second highest from Standard & Poor's. They've been on Ward's 50 (the list of top-performing insurance companies) for 22 consecutive years. They're the nation's fifth largest homeowners insurer, sixth largest auto insurer, eight largest credit card provider and twenty-seventh largest bank.
In 2009, in the depth of the recession when other insurance companies were contracting, USAA was able to expand. From the beginning of 2008 to the end of 2012, they grew their member count by 42 percent, from 6.6 million to 9.4 members and their net worth by 57 percent.
Oh, and three more statistics: USAA has a 99% customer approval rating, 98% member retention and 95% of USAA's members say they intend to be members for life. Apparently, purpose pays. Even in the midst of tragedy and death.
Like Blue Bell Creameries, USAA could grow a lot faster if they wanted to. During 2010 and 2011, there were lots of opportunities to buy up other insurance companies. But what would they have been buying? Certainly not companies—or cultures—that would be able to adapt to their sense of purpose first. Besides, most mergers fail. For USAA, organic growth is the best growth.
They could also grow if they changed their mission. If they didn't limit themselves to service members and their families, they could probably double the size of their business in a year. With their reputation for customer satisfaction, who wouldn't switch their policies to USAA.
"We could blow this thing out and bring in anybody in the world as a member if we wanted to," a former company leader told Bill Coffin, a reporter with the National Underwriter Life & Health Magazine, "but then we would lose our way. We would forget why there was ever a USAA in the first place."
Read the next segment here.
If you've got a story of a company that's branded to the bone, let me know!