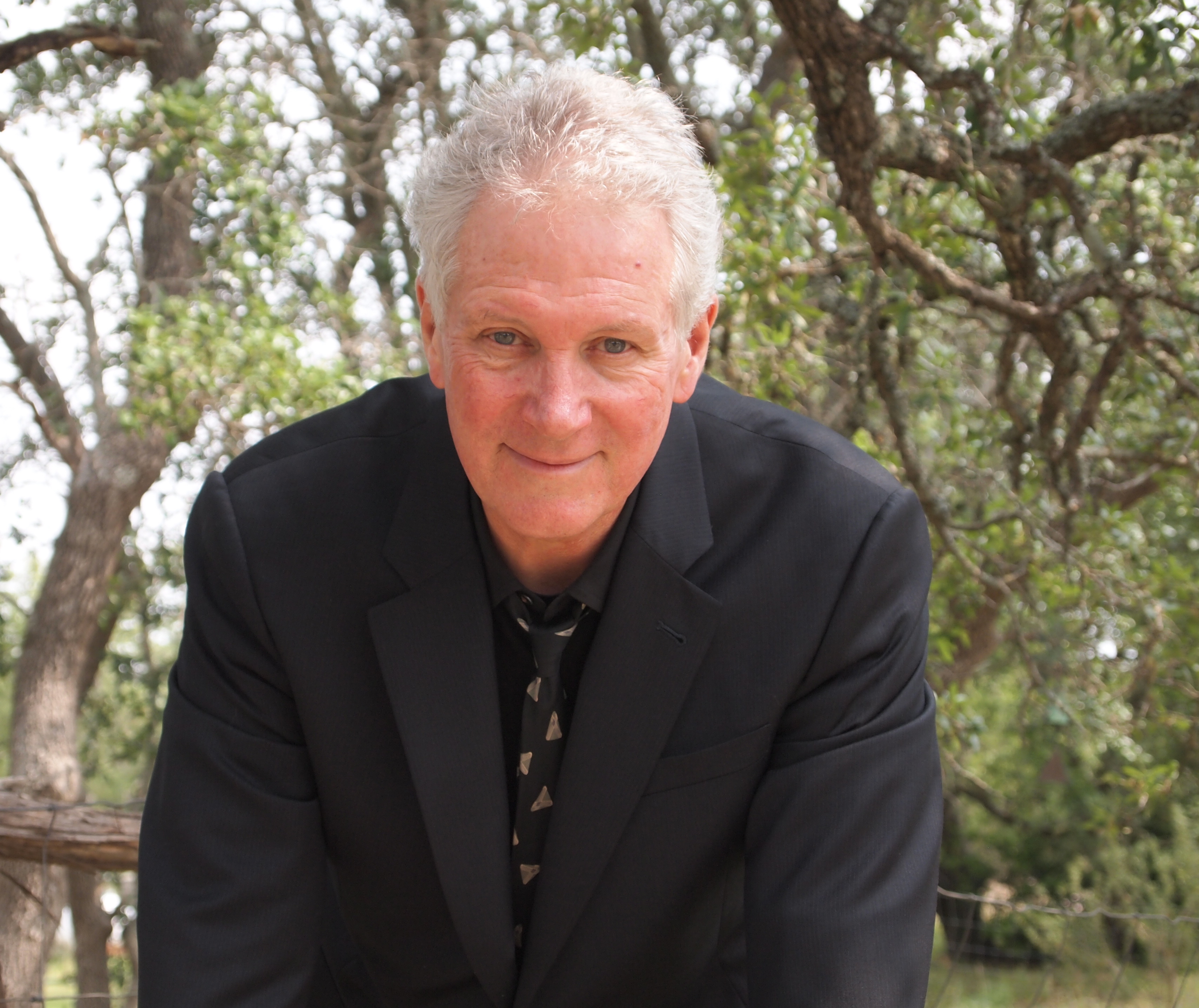 Some things you should know
.
Dain Dunston has spent thirty years as an advisor and coach to leaders, helping them frame the foundation of their personal and professional journeys. He is a founding partner of Reservoir LLC, a company designed to bring deep resources to leaders, led by a coalition of some of the most respected executive coaches in the U.S.
Dain is a frequent speaker on leadership, culture and coaching topics and has provided speech and executive coaching to companies like GE, Deloitte, General Motors, IBM, BMW, British Airways, Pfizer, Rite Aid, Wyndham Hotels, and many others.
Dain lives in Wimberley, Texas, with his wife, writer and art dealer Jean Compton, and their dog Jackson.
Dain is a fifth generation San Franciscan, with family ties in the City that go back to the Gold Rush.

His great uncle, Jerry Deneen, was a penniless Irish immigrant turned Montana cowpoke, turned San Francisco entrepreneur. He built much of downtown San Francisco's iconic government buildings and theaters, until an enterprising reporter at the San Francisco Chronicle revealed that the Mayor was on Jerry's payroll. He died penniless two years later.

His father, Peter Dunston, was on a fast track in the aluminum business to be CEO by 45. He went on to a great career, finishing as head of Strategy at Martin Marietta.

Peter was transferred every 18-24 months (including Sydney and Melbourne, Australia, when Dain was 12-16). Dain went to eight schools in 12 years, not counting college.

By the time he was 14, he had been around the world twice, had read War and Peace, and spent 3 days in Rome thinking he was an expert on Michelangelo. He got really good at reading other people and understanding cultural differences.

Also by the time he was 14, he knew he didn't want to do what his father did.

His mother, Nancy Lee Burris, was an artist, very spiritual but not religious. Sensitive.

Dain's first memory in life, at 18 months, was trying to prove to an older child that he could write. He wanted to be a writer from 6th grade on. He started writing seriously (but secretly) in high school.

Dain started a program in high school called the Symposium which brought teachers and students together on Saturday nights in a social situation to talk in depth about art and philosophy. The program was adopted in other high schools around Oakland and Berkeley, possibly due to the fact that beer was consumed.
Dain went to the University of California Santa Cruz (when it was harder to get into than Stanford). Studied history with Page Smith, who was the Provost and his advisor. And he studied Classics with Philllip Vellacott. Dain also studied poetry with Allen Ginsberg after college.

Dain was deeply influenced by Jack Kerouac's The Dharma Bums and imagined he might want to drop out of school, study some kind of serious spiritual discipline and travel around. He trained in Kundalini Yoga and founded an Ashram in London when he was 23, along with a very popular health food restaurant.

With a young family in tow, Dain returned to the U.S. to Santa Fe, where continued teaching yoga and looking for a way to start making a living as a writer, something that eluded him for a decade, although he got a lot of good experience editing and writing for a yoga journal.

During that decade, Dain moved to Houston to run a company that did real-estate security and executive protection (and later became a billion dollar company doing Federal projects), He moonlighted as a bodyguard, including, one memorable weekend with Jerry Garcia.)

In Houston, Dain started getting notice for his poetry and short stories and was frequently published in local arts magazines. He knew he had to make a change and put his writing first.

In 1987, Dain wrote an opinion piece on Chevrolet's brand problems for a car magazine. Unknown to him, the magazine sent the piece on to GM and a few months later, GM's Chief Engineer called and asked if Dain could turn that piece into a speech. The following Tuesday, he was on a plane to Detroit. At age 37, he vaulted into the C-Suite, stuck the landing and has been there ever since.

Since then Dain has authored or co-authored four books and been honored with major prizes in speechwriting and playwriting.