(Continuing live blogging my next business book!)
Companies like BlueBell and USAA make purpose easy to understand because it's such a strong and clear purpose. Who wouldn't be moved by thinking that your purpose is to provide a moment of wonder and joy to a five-year old or to protect our men and women in uniform? But what if you business is, well, boring? What if your organization is engaged in providing products or services that more or less stay in the background.
If the kinds of purpose we've talked about can be described as "strong purpose" – saving lives, making a better world – then let us introduce the idea of "mild purpose," which could be described as providing the basics upon which building our world relies. Not necessarily emotionally moving, but vital nonetheless.
In the story of the three stonemasons, it's easy to get distracted by the idea that they're building a cathedral. Important work, no doubt, and surely prestigious. But does it change the point of the story if the masons are building a town hall? Or a home? What if they were building a stone wall along a country lane? Does that devalue the lesson of the story? Is the value of their work any less? No. The first mason still takes pride and meaning in the quality of impeccable work. The second mason still finds dignity in making a living he can be proud of. And the third mason still looks at the bigger picture of what he is building and sees that wall's important place in world. It may not be a grand purpose like a cathedral that will stand for centuries, but there are plenty of stone walls in the countryside that have stood just as long as Notre Dame. And kept livestock in place for centuries.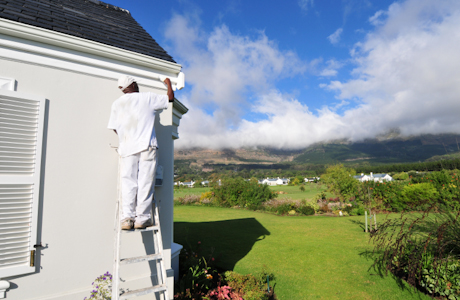 One great example of an industry with "mild" purpose is paint. What could be more boring? In fact, the phrase, "like watching paint dry" is the quintessential metaphor for dullness. How could anyone get excited about or feel a sense of purpose through selling paint?
Chris Connor of the Sherwin-Williams Company sees it differently. He's been CEO of the nearly 150-year old paint company since 1999. "Paint is about making things last. Protecting the things we make. Our building and bridges. Our furniture and equipment. Our homes and all the things inside them. Paint is about sustainability." As a purpose, that's not bad. Making sure the products you manufacture and sell do the job you've promised they'll do is something all three stonemasons could get behind. But, as you might expect, when a company is 150 years old, you can get a few wrinkles in your purpose.
In 1866, Henry Sherwin had an idea. At the time, he was a young man living in Cleveland, Ohio, and a partner in a company that sold linseed oil and pigments to painters so that they could blend their own paint. It was a good business at a time when many other good businesses were trying to get started. The United States was just coming out of the Civil War and was deep in an economic winter, a kind of long-cycle winter just like what we've been experiencing the last few years. In those days, painters were craftsmen who made their own coatings following often-secret recipes they'd been taught in their apprenticeships. It was a proud guild, and very protective of their right to own the formulas for paints, polishes, varnishes and all the varieties of coatings people put on their products which in 1866 were primarily made of wood. Henry Sherwin's bright idea seems simple to us but it was a big deal back then: to put pre-mixed paint in a can.
The science of canning had come into its own during the war as companies like Hormel, Swift and Heinz found markets for tinned meats and other foodstuffs. Sherwin reasoned that if you could put beans in a can, you could put paint in one. He thought the reason was obvious: it would save painters the time of having to mix intricate paint formulas.
It was the Industrial Age and everyone else was looking for industrial efficiency. Why wouldn't painters?
Sherwin presented his idea to his partners, who were horrified at the idea. Why would he want to alienate their customers? If you could put paint in a can, anyone could buy it and paint their house. Well, exactly, cried Sherwin. What's wrong with that?
What was wrong with the idea was that it was disruptive. It would change the industry, although neither Sherwin nor his partners could have imagined just how much. It would certainly not appeal to painters, who prided themselves on their own formulas for a quality product. And it would cost them their customer base. The argument became so vehement and the shouting so loud that, by the end of that fateful day, Sherwin had been drummed out of the partnership and was out on the street.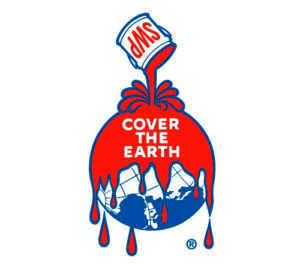 He found a partner in Edward Williams and they soon founded the Sherwin-Williams Company. It wasn't easy. It took them ten years to develop a marketable product, because developing a reliable formula that would provide a good quality paint when you opened the can turned about not to be as easy as we today might think it would be. Sherwin knew two things: if painters opened the can and found an inferior product, it would be all the proof anyone would need that paint in a can was a bad idea. On the other hand, he knew that if they could a product of consistently high quality at a reasonable price, there would be no reason not to buy it. But it had to be right.
When Sherwin-Williams released their first product, the response was overwhelmingly enthusiastic. But the enthusiasm didn't come from the expected customer base. Painters were underwhelmed and reluctant to change. But homeowners thought paint in a can was one of the greatest ideas of the exciting new Industrial Revolution. Suddenly, an enterprising husband could spruce up his own kitchen or brighten up the nursery. Soon, Americans were painting everything that wasn't moving, just because they could. They painted their houses inside and out. They stripped off wallpaper and painted plaster. They painted marble mantelpieces. They painted elaborately carved hardwood ceilings. And as the new gas and electric lighting became available in the bigger cities, sooty interiors became bright with color and light.
Many a person restoring a vintage home has stripped layers of paint off a fireplace only to find something like white Travertine marble underneath and asked themselves, "Why would anyone paint this?!!"
Because they could, that's why. And they could thanks to Mr. Sherwin and Mr. Williams.
Providing a product that not only protected and preserved but also reduced labor was the first wrinkle in the purpose of Sherwin-Williams. Over time, there were other wrinkles.
During the First World War, Britain and her allies placed a world wide embargo on German goods. At the time, Germany had a monopoly on the manufacture of pigments. No other country in the world had the keys to the production of pigments on a global scale. So, out of necessity and perhaps out of a little bit of patriotic pride, Sherwin-Williams reverse-engineered the pigment production process and developed an American pigment industry that soon came to dominate world production. Then, in World War II, when all lead supplies were commandeered by the military for both the painting of military equipment and the manufacture of bullets, paint manufacturers had to find a new process for making paint. Sherwin-Williams was the first to invent a process for water-based, latex paint which now dominates paint production.
Wrinkle after wrinkle.
But perhaps the biggest wrinkle came over time. Painters, over the years, grew tired of mixing their own paint and came to see the value of buying manufactured paint. It was easier and the results were more consistent. And, particularly in the building-boom years following the Second World War, painters became Sherwin-Williams biggest customer base. Even in their thousands of urban and suburban stores, more than 80% of their customer base are painting contractors. And in their non-retail business, selling coatings for manufacturing applications in markets as diverse as furniture, high-tech, automotive, military equipment and kitchen cabinets.
Along the way, Sherwin-Williams found a new wrinkle in their purpose: to support the hundreds of thousands of contractors they served and to help each of them be more successful in their business. Whether it's a store manager opening his doors before dawn and greeting his pot-and-brush contractors with donuts and coffee, or it's a technical team showing a plant in China how they can get the interior coating right on the inside of a white iPhone, they're dedicated to making their customer processes more successful (we'll look carefully at Sherwin-Williams processes later in the book and at the payoff that process integrity has given them).
Does integrity of purpose change anything at Sherwin-Williams? You bet. In the time Chris Connor has been running the company, they've tripled in size and, most impressively, they've outperformed the Dow Jones Industrial Average by a factor of six to one. There are a lot of reasons for this, but one important reason is that the men and women of Sherwin-Williams—just like the men and women of Blue Bell Creameries or USAA—are very clear about what business they're in. Whether it's selling a moment of joy, protecting our military service people, or making contractors more successful, clarity of purpose helps people define the business they're really in.
Read the next segement here.
If you've got a story of a company that's branded to the bone, let me know!