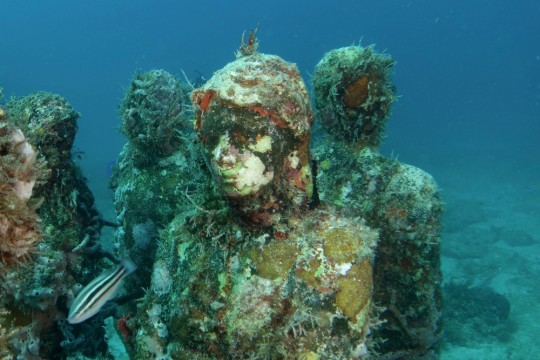 It is not often that a new writer appears and causes the more established names on the bookshelf to shift to make room. In recent years, my own bookshelf has been transformed by the writing of Roberto Bolano, Haruki Murakami, Kate Atkinson and Colson Whitehead. To that list, I now add Samuel Zamarripa, with his Scheherazade of a first novel, The Spectacle of Let.
The central theme of the novel is this: God's first spoken word in the Bible wasn't "don't." It was "Let." It was a command, an imperative, a directive for how life should be lived, for how its secrets could be unlocked. He asked us to allow life to happen, to accept the light and the dark, to choose to open to the experience of being, to watch in awe as the parade passes, to join the circus and dance with the clowns.
The story is told by the main character, Otto Cristóbal Almeida. Almeida is a middle-aged and someone pedantic author who (shades of Bolano's 2666) meets Niva Miramontes, a mysterious younger woman, at a writers conference at a luxury resort in Veracruz. Flattered by her attentions, he signs her book with an inscription he feels makes him look particularly smart. They stay in touch and, over time, a relationship develops. Soon, Niva begins telling him a series of parables about the true nature of reality. And before long, the famous writer can think of nothing but Niva's stories, and Niva herself.
The book is designed as a memoir within a novel — The Voice of the Looking Mountains — written by Almeida from memory years after the relationship ends. One of the problems Almeida has with the story he's trying to tell is that he's leaving himself out of it to protect his marriage, since his wife didn't know about his relationship with Niva. Once he confesses his sins, she urges him to write the whole story as he experienced it. What we read comes from that place of perilous honesty.
Niva's stories paint a picture of a world in which "Uncommon" people are gifted with "The Voice" and with other "Assignments" with which, if they do things right, they can use their abilities to
patch the holes in reality that God left open at creation. Much of the stories she tells are of the many generations of the Portuondo family, gifted with a musical ability known as "The Blood of Sound." And it's in the stories of these family figures that she paints a view of human reality that enters into the realm of magical realism.
Except that the powers and abilities of the Portuondo family feel less like magic and more like a kind of extended reality that makes perfect sense to anyone with a strong sense of intuition. A little like Murakami's shape-shifting world in 1Q84 or Atkinson's serial reincarnations in Life After Life, the magic becomes completely plausible, even obvious and utilitarian. Of course our lives transmute like Zamarripa describes. A casual meeting, a new idea, a snip of song and we're changed forever. And in the way Whitehead's Underground Railway really ran trains underground, Zamarripa's art of toying with reality opens us to the idea that, for most of us, our perception of reality is less than perfectly reliable.
When I encountered the authors mentioned above, they were new only to me, of course. But each was a revelation. And Zamarripa is no less a revelation. This is a remarkable novel with which to make a first step on to the literary scene. This is a serious and mature work of literary fiction, all the more remarkable because the second volume of this saga is already complete and waiting for publication a little later.
Truly great literature is meant to have a transformative effect on our psyche. And that's what The Spectacle of Let offers anyone with a curious heart.