You may have seen the e-mail about the violin player in the Washington, D.C. subway, the one who almost everyone marched past on their way to work. The one who collected $32 for 45 minutes of play. The one who was playing a $3.5 million Stradivarius violin and who, three nights before had played to $100 seats in Lincoln Center. It was Joshua Bell, a living legend, placed there as an experiment by the Washington Post to see what would happen.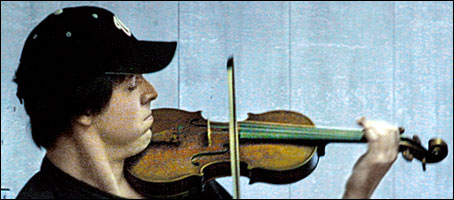 Only a handful of people stopped to listen. Only one recognized him.
You may have seen the e-mail but if you haven't read the Pulitzer Prize-winning article by the Post's Gene Weingarten, here's my Christmas present to you: click through to Pearls Before Breakfast, the Post's article, and take some time to read it.