Sneak Preview! Just got the cover art for my new book, The Downside of Up, due out in May from the new media publishing house, Net Minds.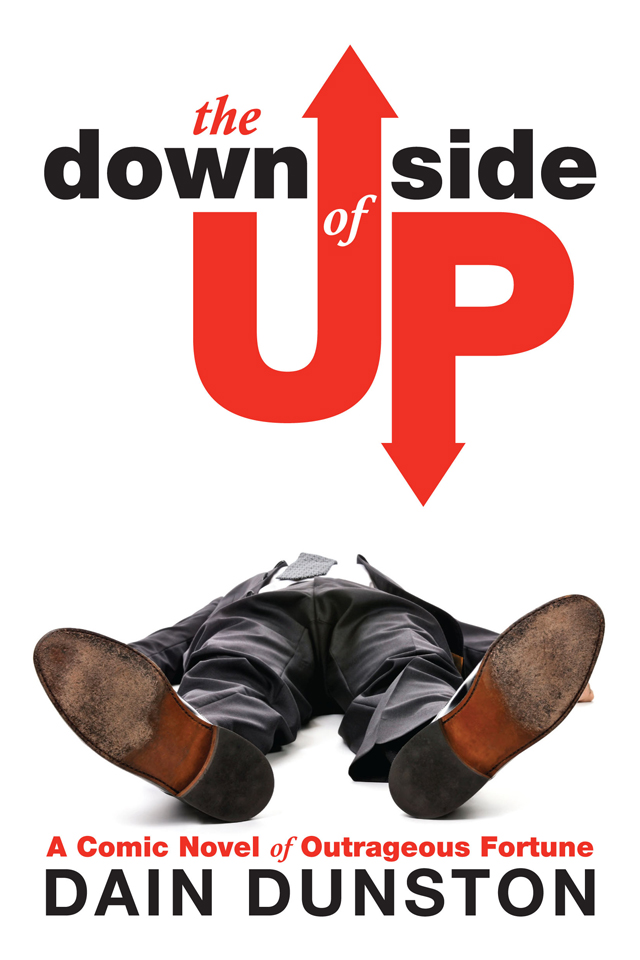 It's a comic novel about a corporate speechwriter who makes a joke at a dinner party that his dream job is to be "a failed CEO" ("That's where the real money is! They pay these guys hundreds of millions of dollars to fail? I could fail for twenty five million. How hard could it be?") To his surprise, someone takes him up on it. All he has to do is go down with the ship and he gets his payday. But he can't help himself. He starts trying to fix things. And when he finds out there's a reason the money needs a patsy in the driver's seat–and he may be in big trouble–the stakes just get higher.
I've got a great team working on this with me: Tim Sanders, the publisher, is the former Chief Innovation Officer at Yahoo and author of Love is the Killer App. Shatarupa Ghoshal, edited the Indian edition of Nanovation for us and is hard at work on the line edit now. Phil Gerbyshak is a veteran book marketer, formerly with 800-CEO-READ, and my social media guru. Charles Fleming is designing the book (the cover art here is his baby). Paul Krupin is handling PR for the launch. And Prakash Idnani, who was our man in India for Nanovation, is representing the book there. And Jean Compton, the author's lovely wife, provided the title. It's great to have the support of this team.
My friend, the Young Adult novelist G.L. Breedon was instrumental in pushing me to get this book out (Thanks, Geoffrey!) and had this to say about the book:
"Alternately hilarious and heartwarming, The Downside of Up thrusts its hero into the inner workings of private equity firms, pulling back the veil on a hidden world of billion dollar deals and morally ambiguous corporate decisions. A perfect novel for the times we live in."
I'll keep you posted on the launch and let you know when you can reserve a copy.