I post a lot about the tension between creativity and execution and the drum I always pound is that ideas are nothing without execution. Innovation is the skilled execution of a new and workable idea, and the only way you can determine if the idea is workable is to execute it.
Every once in a while I have good ideas and, if I'm feeling on top of my game I try to write down some notes on them. How would it be if, in my eulogy, you were asked to read out my list of good ideas? They were some very good ideas, you might say. And you might add, too bad he never did anything with them. That's the sort of thought that wakes me up at night and I can tell you I've spent the last few year focused on actually having fewer ideas but really doing something with the ones I have.
The thing is, it's not until I actually sit down and start crafting that idea into something that anything creative really happens. Honestly, I think more with my fingers (the ones on the keyboard) than I do with my head. That's when I turn the little bubble of an idea into something that has weight and presence: a sentence maybe or even a chapter. That's when creation happens and it happens when the execution engine is in gear.
I might have a flash of an idea connecting a business story I heard with a cognitive science article I read. Or I might, on my run, suddenly think of something a character in a story might do. Sometimes insights and solutions to problems come out of the air like that. But really, it's not until I'm actually up to my elbows in the work that the idea makes sense.
That's all to say why I was interested in this post by Maria Popova, Tchaikovsky on Work Ethic vs. Insiration. Inspired by several comments by artists recently that "just showing up" to do the work is as important as "inspiration" to the creation of innovative work, she went back to the letters of Tchaikovsky for more.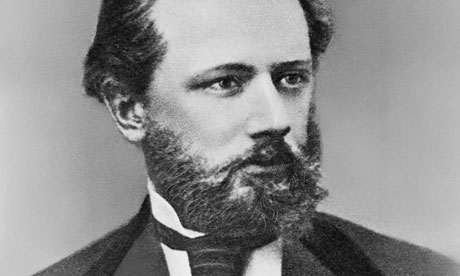 "Do not believe those who try to persuade you that composition is only a cold exercise of the intellect. The only music capable of moving and touching us is that which flows from the depths of a composer's soul when he is stirred by inspiration. There is no doubt that even the greatest musical geniuses have sometimes worked without inspiration. This guest does not always respond to the first invitation. We must always work, and a self-respecting artist must not fold his hands on the pretext that he is not in the mood. If we wait for the mood, without endeavouring to meet it half-way, we easily become indolent and apathetic. We must be patient, and believe that inspiration will come to those who can master their disinclination."
The letter, written to a patron of his work, continues with an example of a recent example of sticking it out.
"A few days ago I told you I was working every day without any real inspiration. Had I given way to my disinclination, undoubtedly I should have drifted into a long period of idleness. But my patience and faith did not fail me, and to-day I felt that inexplicable glow of inspiration of which I told you; thanks to which I know beforehand that whatever I write to-day will have power to make an impression, and to touch the hearts of those who hear it. I hope you will not think I am indulging in self-laudation, if I tell you that I very seldom suffer from this disinclination to work. I believe the reason for this is that I am naturally patient. I have learnt to master myself, and I am glad I have not followed in the steps of some of my Russian colleagues, who have no self-confidence and are so impatient that at the least difficulty they are ready to throw up the sponge. This is why, in spite of great gifts, they accomplish so little, and that in an amateur way."
That's the way it works. Don't throw in the sponge. Get your ideas into execution.
Click through to the article to find links to Tchaikovsky's letters and to more from other artists including rockers Jack White and Nick Cave.