A great article in Britain's CAR magazine about Jonathon Ward and his company, Icon, which hand makes custom 4X4s based on early and elemental Toyota Landcruisers and Jeep CJs. These aren't kit cars, they are passionately engineered using the latest and best automotive, marine and aircraft parts. They're better than any Jeep or Toyota you can buy on the market today and the price shows it. At more than $100,000 for a base FJ Series, more than $80,000 for the CJ Series, these are finely tooled industrial objects.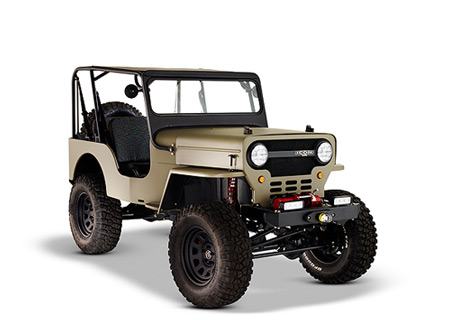 Here's the quote that caught my attention: "The market needs brands with clarity of intent, and brands that aren't afraid to not be for everyone. It's not for everyone and that's the point. That's part of the fun."
And then he goes on to talk about what he thinks is wrong with the automotive industry.
"Our industry at large thinks it's Doomsday, but without any bullsh*t, I really do think at my level it's an amazing time. It's like a dot-com era for opportunities. Never in my career has the public been more disenchanted with the offerings from the big players, nor more open to hearing about a passion-based product.
Passion-based product with clarity of intent: think about that. How many products do you come across that fit that description? What does it feel like when you find one that connects to your own passion? How would you like to be part of a team that created and delivered a product like that?
What if, instead of creating products you customers were willing to settle for, you could create something they were crazy for? Something that would make them camp out in front of your doors waiting for the product release?
There has never been a time when the market was more ready to see your passion revealed in your products.