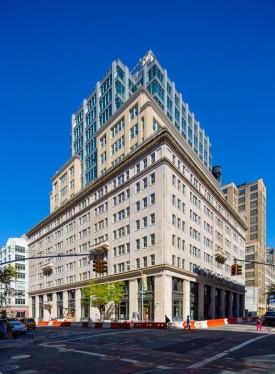 A couple of weeks ago, Cadillac surprised many people by announcing they were moving their corporate headquarters to a trendy building in lower Manhattan. But anyone following their recent moves might not have been so surprised. I certainly wasn't.
The reason is that in September they announced that they had hired South African Johan de Nysschen to head the company. Never heard of him? He's the guy who turned Audi USA around. And based on what he did there, we might be able to predict the future for Cadillac.
First, after leaving Audi to lead Nissan's Infiniti brand, he oversaw the organization's move to Hong Kong. Moving a Japanese car maker out of Japan so that they can be closer to their Chinese growth market is a big deal. So a headquarters move is something he understands.
Second, it's no surprise Cadillac needs a big brand turnaround and has done for more than 50 years (remember the Cadillac Catera, "the Caddy that zigs?"). And one way to get there is to get out of Detroit and surround the executive staff—50% of whom are expected to be new hires—with people who understand global luxury brands.
Third, Cadillac has laid the foundation for a serious product line, with smaller sportier performance cars aimed squarely at BMW. But it's only a foundation and after serious growth in 2013, their sales are down this year. While the luxury market is up 14 percent year on year, Cadillac is down 5%. That maybe just the market adjusting to the number of Cadillac buyers out there. Cadillac doesn't have the product development clout that Mercedes or Audi's VW Group have, even with General Motors behind them. But they do have sales in China (about 50,000 cars per year, currently) and with Chinese buyers having little brand affinity to the German brands, they have a chance of getting enough growth there to fund the kind of product development they'll need. If they continue to refocus their products away from Escalades and toward Audi, BMW and Mercedes, they can play in the market.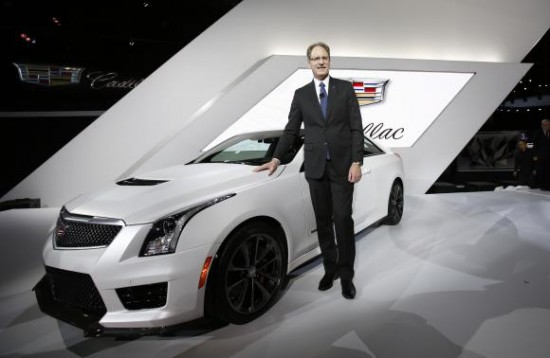 There are two reasons to be optimistic. That 22% sales leap a year ago was the market's reaction to some of their vehicles, including a high performance sedan, the CTS-V, and some well-regarded smaller SUVs. So the market says it will respond if Cadillac comes out with cars younger drivers want to own. The other interesting news—and this part was surprising to me—is that Cadillac had the top ranked customer satisfaction ratings last year, according to J.D. Power. Audi (not surprising) was number two. Both companies had dislodged Lexus from their historic position. Many of the dealership organizations which prospered under de Nysschen's time at Audi also own Cadillac dealership, so he may be able to get strong cooperation from the dealer organization.
Learning from his Audi experience.
It's instructive to look at what de Nysschen did at Audi with the dealer body. When de Nysschen took over Audi, dealer satisfaction ranged from the high teens to the low 30% range. Although that sounds low, it tracks with industry standards. But within a year of the changes Audi initiated, engagement began to grow. Today, Audi dealers are among the most engaged and enthusiastic in the industry, regularly topping dealer organizations from BMW, Mercedes and Lexus.
What did Audi do to engage dealers? Besides dramatically improving their product line with exciting products (something de Nysschen had limited control over), they focused on three things in the dealer relationship.
They focused on Dedicated Dealerships.
Although many of their dealers own several dealerships and represent more than one brand, Audi convinced them of the value of investing in standalone Audi dealerships. The result was increased satisfaction in all directions: customers were more satisfied, employees were more engaged and dealers were making more money.
They focused on the Dealer Council.
Executives dramatically increased their involvement in the dealer council and successfully got their rank and file dealers to engage, as well. When they did, they were able to identify solutions for several key issues, fine tuning the performance of their dealer support organization and of the dealerships.
They got dealers engaged in the story.
I got involved when Audi called on my client Todd Street Productions to help dealers understand what Audi was doing, what the benefits of the changes were to them and how to partner with their regional dealer teams to increase their sales, reduce their costs and raise their margins.
ROE: the Return on Engagement
The investments Audi made in dealership design paid off in reduced dealer operating expenses and improved customer experiences. By 2010, five years into the program, Audi's unit sales in the U.S. market topped 100,000 for the first time ever. Their sales for the first six months of 2014 exceed their entire 2009 sales. And they're up 15% year-to-date, growing faster than either Mercedes-Benz or BMW. For the year, their sales will top the 200,000 mark; double their record-breaking sales of 2010.
What does this mean for Cadillac?
If de Nysschen can turn Cadillac into a global luxury brand with class-leading products; if he can gain a strong foothold in Asia to help fund that development; and if he can engage the dealers in creating a unique brand experience for customers, he may be able to establish them as a luxury brand in the U.S. and Europe.
The challenges are daunting. In the end, it's always about the product, not about the marketing, and the competition is tough. GM and Cadillac have been so unstable for so long, an outsider may not be able to shift the corporate culture, even with a hip new HQ on the edge of Soho and Tribeca. And there's one more worry: de Nysschen was hired on at Nissan in 2012 to turn the Infiniti brand around. He didn't do it. Instead, after just two years, he leaves the brand in chaos. Here's hoping he gets better t traction at Cadillac.