The Downside of Up Media Page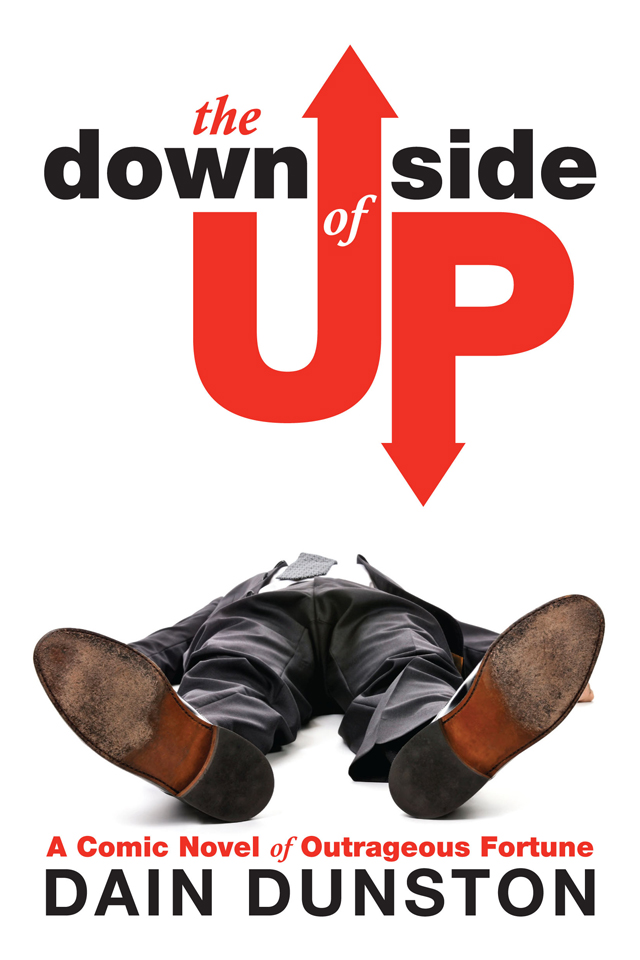 About the book
When Paul Lavallier, a 43 year old corporate speechwriter, makes a joke at a cocktail party in Hong Kong, he doesn't expect it to change his whole life. But he's been a little down on his luck. His wife has left him with nothing but a pile of bills he can't afford to pay. And every day he helps millionaire CEOs make more and more money for themselves while every year, there seems to be less and less for him. So when his hostess asks what his dream job would be, he doesn't hesitate: "Failed CEO," he says. "That's where the real money is. And you don't have to pay me $200 or $300 million to fail. I can fail for $25 million." To his surprise, someone takes him up on it. The next thing Paul knows he's flying around the world in the company jet, living it up. All he has to do is go down with the ship and collect his big payoff. But he can't help himself: he starts trying to fix things. To his (and everyone else's) surprise, it turns out he's pretty good at it. But fixing things might kill the deal and powerful people can't let that happen. From Hong Kong to Dallas, from Albuquerque to Singapore and Geneva, Paul is on a quest to make things right. But when he tracks down wrongdoing in the stock trades around the private equity fund that wants to take the company down, he realizes no one will believe he wasn't involved. In fact, the press is already saying he's the evil mastermind. So now Paul has to save the company, the employees and his own neck. The results are hilarious, touching and timely.
About the author
Dain Dunston writes about the world of business, both in fiction and in business books that document outstanding businesses (and sometimes cautionary tales). He is the co-author, with Drs. Kevin and Jackie Freiberg, of Nanovation: How a Little Car Can Teach the World to Think Big and Act Bold, a case study of how global companies create disruptive innovation through radically low-cost products (Thomas Nelson, 2011). Dain Dunston spent 25 years as a communication strategist, speech writer and creative director for top executives in Fortune 500 companies, before which he served variously as a marketing executive, a real estate sales person, a restaurateur, a yogi and a bodyguard for a short list of notable executives and celebrities, including, for one unforgettable evening, Jerry Garcia.
In addition to his corporate speech writing, he wrote one-man shows for Pat Oliphant, Dick Cavett, Patrick Stewart, Tommy Lee Jones and John Travolta. He studied writing with Horton Foote and Romulus Linney. His play, The Red Guide, received the Live Oak Prize for Best New American Play of 1996.
Dain lives with his wife in the hills outside of Austin, Texas. The Downside of Up is his first novel. His second one is well on the way as is a new business book.
Author photos
Author Videos
[Links to come.]
Author Interviews
What books would you say influence you in general, and specifically The Downside of Up?
Any author has to be influenced by the great stream of American comic novels, from Huckleberry Finn to Catch-22 to The World According to Garp and the new crop of books like Absurdistan. They have the power to take on big social issues by laughing not at the issues but at ourselves. So those influences are all there in The Downside of Up. I've also been strongly influenced by the work of three contemporary authors: Tim O'Brien, particularly Tomcat in Love for it's pain and honesty in an essentially comic setting; Russell Banks, particularly the amazing Rule of the Bone; and, although he's not really a comic novelist, John Casey, whose Spartina blew me away. I've had the chance to work and talk with all three and have tried to apply their lessons into The Downside of Up. What those novels have in common are three elements I think are key to a great comic novel: a protagonist who's down on his luck but doesn't know how close he is to winning; a journey where he's a fish out of water, trying to make sense of an apparently senseless world; and a moral chemistry that lets the protagonist win against all odds and actually make sense of the human experience.
More in editable document HERE
.