Dain applies his creativity to help some of the world's great brands tell their stories and engage their audience. He helps the C-Suite figure out how to talk to their people. He helps production companies create jaw-dropping entertainment and education experiences for company meetings. He brings world-class talent to the corporate stage. And he helps companies reach out to customers and build life-long relationships.
Creative Direction: You've got a message you need to get out and it's got to last all year long. Dain will help you frame your story so the message sticks. Then he'll help you take it to the streets with great meeting experiences. From themes to staging, from the opening experience to the call-to-action send off, Dain has helped clients create memorable events that lead to spikes in employee engagement and revenue growth. Dain can introduce you to guest speakers who'll motivate your audience to think bigger and then help you integrate their message into yours, for a lasting effect.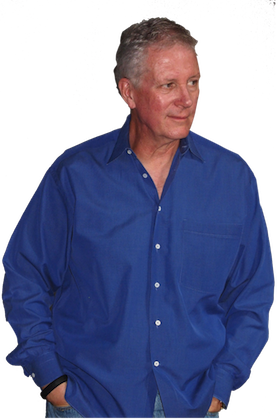 Speech Writing: When you step onto a stage to speak to an audience, you're taking a stand. And your stand has to be clear, concise and memorable. Some people have a genius for it, most people don't. That's where Dain steps in to help you craft your message, images and words so that you moment on stage is a leadership moment the world will never forget. He'll help you ignite a fire that lights the way ahead for everyone who hears it.
Whether you're trying to build a brand for your internal business culture of build a brand that locks in customers for life, Dain will help you turn ideas into return on innovation.
What do you need to IGNITE?
For the world's largest casual dining chain,
Dain worked with the C-Team to create an international conference at which they took 1,800 leaders from around the world and lead them through three days that changed everything they thought and believed about what their brand could be. The result? Not just a return to positive comp sales but a return to the energy and excitement that made their brand great in the first place.
For a European restaurant chain opening their doors in China,
Dain worked to understand how young Shanghai professionals would respond to the brand and then designed a fresh and compelling brand essence that was uniquely appealing to Chinese singles. Then he partnered with tech genius Michael McGar to create a multi-layered customer engagement campaign that engaged future customers in "playing" with the brand before the doors even opened and in winning meaningful gifts and prizes that got them lining up around the block when they did. It was a creative use of traditional advertising paired with social media and China's ubiquitous mobile device culture, and it rocked.
For the fastest-growing German luxury car brand,
Dain designed their first-ever annual report to U.S. dealers in celebration of hitting two major milestones. Titling the report for future annual editions and leading a design team to make it as elegant and high-performing as the cars for which they are famous, Dain and the design team created something which helps dealers adjust to a new leadership role in the U.S. market.
For a global industrial coatings company,
Dain took on the challenge of helping the US sales organization understand their role in serving American companies manufacturing in Europe and Asia. Over a three-day meeting, Dain and a talented production team used a combination of games shows, humor and audience involvement to get them to partner with their global sales partners to dominate their industry.
For your organization,
whether you're a company that's hungry for change or a production company serving customers who want the most bang for their meeting dollar, Dain can do for you what he's done for the most respected companies in the world.
A client list of companies who take innovation seriously.
7-Eleven
Audi
BMW
Brinker International/Chili's
British Airways
Campbell Soup Company
Carlson Hospitality Worldwide
Carrier
CHRISTUS Health
Coca-Cola
Dean Foods
Dean Witter
Dell
Diageo
Dunkin' Brands
Freescale
IBM
Interstate Battery
Jaguar
JC Penny
Jones Lang Lasalle
Kawasaki
Land Rover
Lilly
Mazda
MetLife
MINI
NCR
Office Depot
Perrier
Pier 1
Pitney Bowes
Quaker State
Radio Shack
Ricoh USA
Rite-Aid
Sherwin-Williams
ShopRite
Starwood Hotels
Suzuki
Symantec
TGI Friday's
Unilever
Wyndham Hotel Group
Book Dain to lead your CREATIVE REVOLUTION.