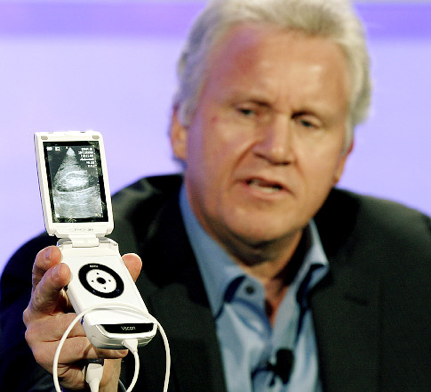 GE's Healthcare group built a global business in ultrasound technology, selling premium products at premium prices to hospitals around the globe. In wealthy countries, performance mattered more than price and so that's where GE Healthcare and their customers focused.
But the business failed to take off in Asia. The reason? Most of China's population relies on poorly funded local clinics in rural towns and villages, clinics that could never afford the $100,000 plus it costs to buy a large, immobile ultrasound appliance. And even if they could, most people who needed it would be too far away. For ultrasound to be relevant to most of the Chinese market, it needed to be cheap and portable.
GE engineers and marketers in China, working to serve the bottom of the pyramid, developed a PC-based portable unsound they could sell to rural clinics for $15,000. But they soon discovered a bigger market. Suddenly emergency rooms, ambulance teams and operating rooms in wealthy countries were clamoring for the portable ultrasounds, which they could use at the bedside or accident site to check for ectopic pregnancies, fluid around the heart or for placing catheters. For them, $15,000 was a no-brainer.
They now have it down to the $10,000 hand-held device Jeff Immelt shows here. And in six years, GE Healthcare built their portable ultrasound business from $4 million to more than $278 million as the market moved from China to the whole world.