WHAT PRODUCT DO YOU SELL THAT SOMEONE COULD REDESIGN TO SELL AT 1/100TH OF WHAT YOU SELL IT FOR?
Nothing? That's probably what the prosthetic knee makers said. Now they have three choices: ignore the Jaipur Knee and hope it doesn't come after them; hire lobbyists to support legislation to ban nylon polymer joints; or get into the game and become Nanovators. Our world depends on them choosing the third option. It's not just so that one company can be more successful; it's that the future of human evolution needs us to make this next step.
HERE'S AN EVEN BIGGER QUESTION:
WHAT IF YOUR COMPANY WAS THE ONE TO DISRUPT THE PRICE/PERFORMANCE PARADIGM?
WHAT IF YOU WERE THE NANOVATORS?
What if American, European and Japanese companies have increased productivity per person about as far as it can go? What if Wal-Mart and the companies that supply it have taken all the cost out of the supply chain that they can wring? What if the only way the average, hard-working person in Akron, Birmingham or Cologne can stay even is if a wave of Nanovation starts taking costs out of product design? What if the only way a working Mom in Sakai or Sydney can plan on a better life for her children is if the company she works for starts to Nanovate?
Get the whole story here
If you're someone who leads a company, how can you rethink the way you think about the products and services you provide? How can you disrupt your market and your industry, such that you change the game forever? How can you turn your focus toward what's good for society, as much as what's good for stockholders?
How can you Nanovate? The world is waiting to see.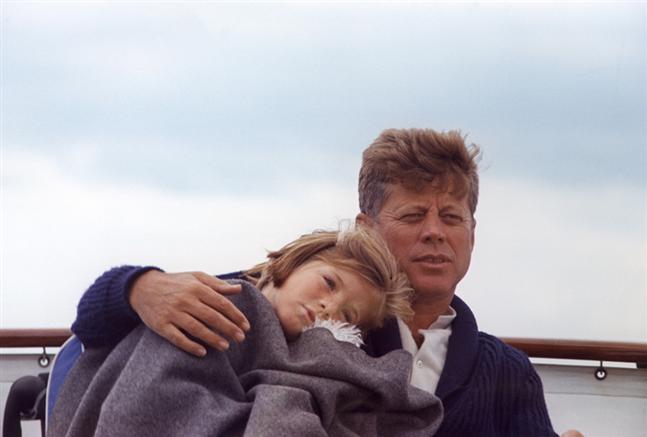 When this photo of President Kennedy and his daughter Caroline was taken, he had only 89 days to live. He used them trying to stop a war, improve education, get voting rights for minorities, improve the economy and go sailing with his daughter. What can you and your company do in the next ninety days to improve the world you live and work in? (Photo: JFK Library)