Archive for February, 2015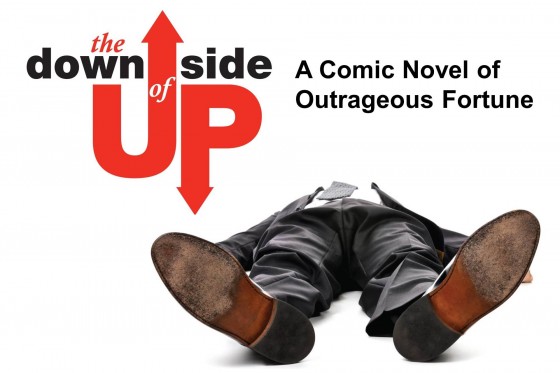 The nice folks who put on the SXSW Conference in Austin have invited me to speak and do a reading from my new book, The Downside of Up. It's fun to be part of the circus and what a circus it is. It feels a little like an arts and innovation theme park with too many rides and long lines and yet you can't get enough of it. And what I'll be talking about is timely, what with WalMart's recent announcement that they're going to start paying their people a little bit more. Because the book asks the question, "Is capital always right?"
It's not an easy question. Executives and board members of public corporations have a responsibility to shareholders to build and sustain value. And in recent decades, that has tended to be a narrower and narrower definition based around maximizing profits and stock price. Some people become extremely vocal if that definition is challenged. But what if I offered you a wellness plan that defined health and happiness as "maximized muscle?" Would you buy that plan? Or would you look for something more balanced and well rounded? I think you would. It's the same with any organization, whether for-profit, not-for-profit or governmental. Sustainability depends on balance.
That's what The Downside of Up is about and that's what I'll be talking about SXSW. How should we balance the needs of people, communities and capital in our business governance? In other words, what's the meaning of life in business.
That, and what wine to open after a reading at SXSW? If you're going to be there, come by Ballroom G on Friday, March 13 at 4:00 pm and let's meet up. Details here.