Archive for October, 2013
I don't know anyone who doesn't get a little stage fright when they get up to speak. It's natural and it's healthy, part of the body and mind's natural response to stress. Here are some great strategies and the cognitive science behind them from an HBR article on Alison Wood Brooks' new book, Overcoming Nervous Nelly.
In the study, Brooks surprised participants by informing them that they would be publicly singing the first verse of Journey's "Don't Stop Believin'." Instantly, the participants' heart rate monitors shot up. She inserted one important twist: Before performing, she asked participants to repeat a statement out loud. Some were randomly assigned to say "I am excited," while others said, "I am anxious" or "I am calm." That simple reframing device dramatically changed the outcome of their performances.

Measured by voice recognition software that rated pitch, volume, and rhythm, the "I am excited" performers scored an average of 81 percent, while performers who said "I am anxious" notched 69 percent, and those who said "I am calm" gained a miserable 53 percent.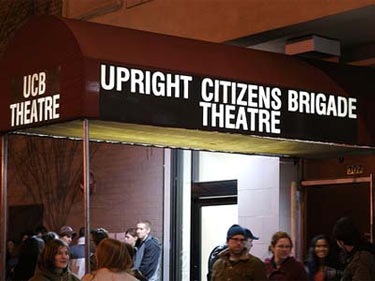 Improv comedy isn't about great writing or carefully crafted characters. It's about being fully present, in the moment and fearless. It's about being ready for anything. About being accepting. About staying loose. And being so open to the possibilities that, when they present themselves, you see them and run with them when others would have missed them completely.
It's just like leadership. Just like any creative venture when you really get into it. And every leader should spend time developing an understanding of how it works. You can start with this short piece by improv comic Will Hines.
There's the content of the advice — the practical usefulness of it — and then there's also the wording and tone which that advice is given in. And I think the genius of Del Close and other great improv teachers is that they know how to give genuinely good advice in such a way that it connects with actors and writers in a deep, personal way.

When Del said "say yes" — that could be seen as just practical advice for building scenes together. Del could have just said "cooperate" but that term wouldn't have the magic, alluring hint of something MORE that "say yes" does. When we hear "say yes" we hear something much deeper. We instinctually know that we're being asked to be fundamentally open-minded, to be brave, to be adventurous.

The most popular improv advice sounds like spiritual challenges. "Follow the fear" — without even considering if that's actually practical advice for an improvised comedy scene, you want to believe that. You've been hungry to have someone tell you to follow the fear. You find a way to make that advice true.
The ability to listen intently to what your colleagues and clients are saying; the ability to synthesize apparently combative points of view in to an obvious solution; the clarity to hear not what's being said but what's trying to happen in the conversation: these are traits of a great leader. It's selfless, not self-aggrandizing. It's about the bigger argument, the argument for, the way ahead.
If you look at the following clip, you have to understand that none of these guys come on the stage with an agenda. They don't have a joke they're determined to slip in. They're not trying to be the big dog. They're playing with what happens and directing it to a funny end.
Imagine using this method in every conversation you have. You're intensely interested in everything others are saying. You're focused on finding an opportunity to expand. And you're focused on helping the other person find the payoff. How would that change the culture of your organization? Profoundly, is my guess.
I was coaching a top executive recently who had a not-very-endearing habit of making incredibly lame jokes — because he thought it made him likeable. I explained how being the class clown works: it's not about making fun of what the teacher is saying. It's about being so engaged in the conversation of what he's saying that when there's an opportunity to say something truly funny, even the teacher laughs. He laughs because the joke is inside the conversation, not outside.
Go ahead, leaders. Follow the fear.
Coca-Cola just announced a global partnership to provide clean drinking water and Internet kiosks in as many as 20 countries in the next two years.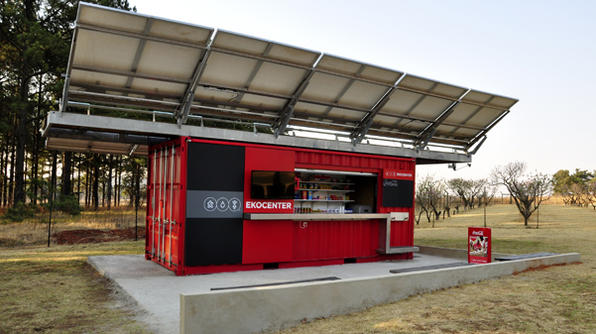 Today, we are announcing that we will place between 1,500 and 2,000 units in the form of EKOCENTERs, "downtowns in a box," or SlingshotTM water purification systems to deliver further services beyond clean water, in Africa, Asia, Latin America and North America by the end of 2015. Each EKOCENTER will offer a locally tailored mix of products, services and resources that may include safe drinking water, sustainable energy, wireless communications, refrigerated vaccination storage, health education, and other functionality to jump-start entrepreneurship opportunities and community development. Through this commitment, we aim to deliver 500 million liters of safe drinking water, while promoting greater local development in communities that need it most.
There's a lot of evidence that simple kiosks like this can make a big difference with poor communiities outside their countries' economic infrastructures. Interestingly, I had a long conversation with my friend Steve Soltis at Coke last winter about this solar-powered, water-distilling billboard in a slum outside Lima, Peru. Beyond just being a great thing for a company to do, for a company that sells water and beverages, it seems to be a great brand building investment.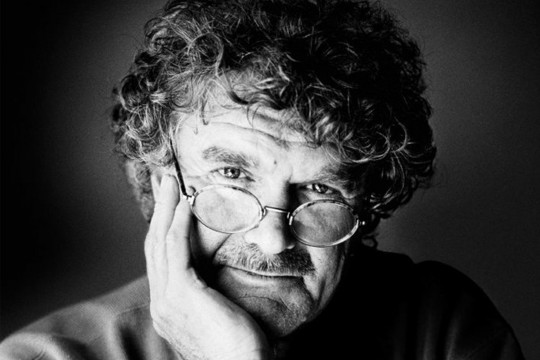 In the early 1980′s, Steve Jobs turned to Frog Design and Hartmut Esslinger. Working together, they established the design language and philosophy that drove not just Apple's development but much of the best product design of the last quarter century. In an interview in Wired UK, he talked about how innovators should be looking at the near future.
"Today is what's thought about long ago," he explained to me over the phone from Shanghai. "Now today we have to project, think, experiment, prototype the future." Esslinger still remembers a useful model posed to him by one of his instructors during his early days as a design student in Germany. "He said, OK, the future is accelerating. We know that," Esslinger explains. "But look back 40 to 50 years, and make a model of what happened from then until today. That's what compresses into the next 10 years. Then you know what to expect."