Archive for October, 2012
We can make a difference and some of us do. Why can't we make more of a difference in the things that really matter? Jason Pontin asks why in the MIT Technology Review. He points to the example of the Apollo program as the last time humankind tried and achieved something really earthshaking.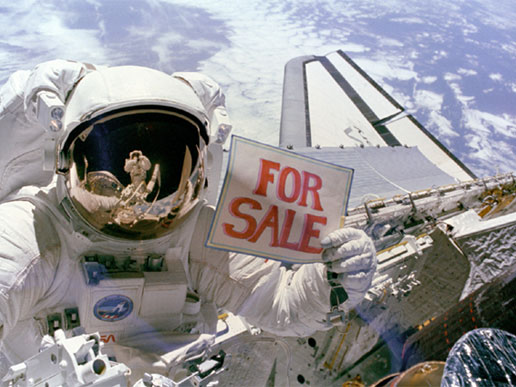 "Since Apollo 17's flight in 1972, no humans have been back to the moon, or gone anywhere beyond low Earth orbit. No one has traveled faster than the crew of Apollo 10. (Since the last flight of the supersonic Concorde in 2003, civilian travel has become slower.) Blithe optimism about technology's powers has evaporated, too, as big problems that people had imagined technology would solve, such as hunger, poverty, malaria, climate change, cancer, and the diseases of old age, have come to seem intractably hard."
He worries that we're not aiming high enough and quotes PayPal co-founder Peter Theil, "We wanted flying cars — instead we got 140 characters."
"That something happened to humanity's capacity to solve big problems is a commonplace. Recently, however, the complaint has developed a new stridency among Silicon Valley's investors and entrepreneurs, although it is usually expressed a little differently: people say there is a paucity of real innovations. Instead, they worry, technologists have diverted us and enriched themselves with trivial toys."
It's not like we lack challenges. But do we lack the courage and vision?
Great article in Fast Company Co.Design, from Michael May's new book The Laws of Subtraction, on why the FedEx logo is so powerful. It's the story of Lindon Leader, the designer who created the FedEx logo in 1994 (including getting them to adopt the customer-created shortening of the brand name).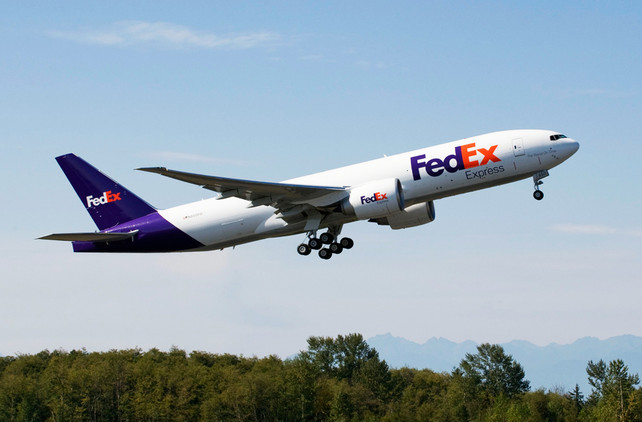 "People thought they shipped only overnight and only within the U.S.," Lindon explains. "So the goal was to communicate the breadth of its services and to leverage one of its most valuable assets–the FedEx brand." Lindon remembers that FedEx's CEO, Fred Smith, placed high value on design and had an intuitive marketing sense: "Any designer worth a lick will tell you great clients make for great design. He said okay to a brand name change and authorized a new graphic treatment. He said do whatever we wanted, under two conditions. One was that whatever we did, we had to justify it: 'You can make them pink and green for all I care; just give me a good reason why,' he said. The second one was about visibility. 'My trucks are moving billboards,' he said. 'I better be able to see a FedEx truck loud and clear from five blocks away.' That was it! So off we went."
In the book, May asked Lindon to describe his design philosophy. "I strive for two things in design: simplicity and clarity," he explains. "Great design is born of those two things. I think that's what we all want from design, and from business, from our work, even from our friendships."
As he was working, he suddenly saw the arrow formed between the E and the lower case X.
The arrow could connote forward direction, speed, and precision, and if it remained hidden, there might be an element of surprise, that aha moment. "I didn't overplay it, didn't mention it. And you know, most of our own designers didn't see it! But when I previewed the mark along with a few others with the global brand manager, she asked, 'Is there an arrow in there?' She saw it, and it was game on!"

I wanted to know more about that aha moment when people got the punch line. I could hear the smile in his voice: "I remember it like it was yesterday." On April 23, 1994, the Landor team presented their design ideas at FedEx headquarters in Memphis, Tennessee. The hidden arrow mark was one of five presented to a fairly large group of senior executives. "We had built prototypes of planes, vans, and trucks. We would never just show designs on paper unless that was the only application. You need the context. We presented the whole of our work with no mention of the hidden arrow. Our goal was to not reveal it, to see if it got discovered. The global brand manager knew, of course, but kept the secret. Amazingly, Fred Smith was the only one to see the arrow right away. It's probably why it won. Once everyone saw it, once they got the punch line, they loved it."
This is a classic kind of "less is more" moment that we wrote about in Nanovation and proof of our point that "less is only more when less is better." A highly recommended read.
Great article by Gianfranco Zaccai on why focus groups don't deliver great product innovations.
"Focus groups aren't useless. They can be insightful for fine-tuning something for the short term. But true innovation is about more than just incremental improvement, it's about revolutionizing a product or a service; in fact, it should be about redefining an experience. A Swiffer is still recognizable as a mop; a Reebok Pump is still a basketball shoe; an Aeron Chair is still an office chair. But in each case, the innovation embedded into the product created a real change in people's lives.

"Put another way, oftentimes designers are asked to make evolutionary improvements, making something look a little better or improving its ergonomics. Revolutionary ideas are riskier, and take longer to do, but when they are successful, they allow you to completely change the paradigm. No focus group has ever done that."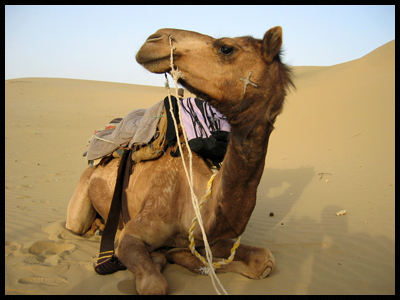 Film companies often finish a film based on questionnaires from test audience members, often re-editing major parts of the film. Look at how that differs from theater productions of new plays, where the director and playwright stand in the back of the house during previews and just feel where the audience is with them and where they're not. They don't have to ask, they go to the customer experience and see what works and what doesn't.
Do you do that in you're business? Do you know where your customer experience is working? Do you know where it's not? Don't ask your customers. You have to find it yourself.
What's coming in the future that could make your business–even your entire industry–obsolete? How do you respond? Can you see it coming? Can you design a new organization to take over from inside your current one when the current one becomes unworkable.
Shelley Evenson says you can. In a short column in Fast Company's Co.Design, she explains the three keys for making it happen.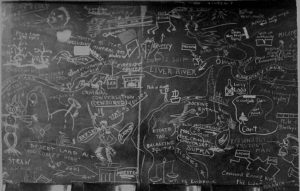 "One of the things we're going to be doing is working with clients, taking a specific trend and saying, 'if this trend affected your organization, what are the new kinds of things you might see?' Really mapping them against the white stick of their competitors," Evenson explains. "You take the trend, see how it applies to us, and see it in the competitor's mind–it's often really challenging–but often times you can see where the next opportunity is going to be … especially if you consider it against all the trends, and the broad economic and cultural issues that are going on."
Having the courage to redesign your organization begins with having a team that's willing to re-learn, re-tool and redefine themselves and their culture. Are you ready to do that>
My next book, due in Spring 2013, presents many of the leadership lessons of Nanovation in the form of a comic novel. Titled Affluenza, it's the story of a guy who casually tells a joke at a cocktail party, claiming his dream job is to be a failed CEO. ("That's where the real money is! They pay these guys $200 million dollars for failing. I could fail for lots less than that! I could fail for $25 million.") Next thing he knows, someone's taking him up on it. All he has to do is sit in his big new office and go down with the ship, but he just can't help himself. He has to make things better.
Part of the reason I wrote Affluenza is because it was a good story and fun to tell. But behind that, there's a bigger idea, which is that we internalize business, social and leadership concepts better if we read them in a story. It's just easier to internalize a character than it is to internalize a concept.
In today's Times Literary Supplement, the philosopher Martha Nussbaum backs me up on this idea.
"The English novel was a social protest movement from the start, and its aim (like that of many of its American descendants) was frequently to acquaint middle-class people with the reality of various social ills, in a way that would involve real vision and feeling. Dickens wrote of child labour, Frances Trollope of the stigma of illegitimacy, Thomas Hardy of seduction and class exclusion. In some cases novels of social oppression had large consequences. Abraham Lincoln was not exaggerating, or not much, when he (probably) said on meeting Harriet Beecher Stowe, "Is this the little woman who made this great war?". Uncle Tom's Cabin invigorated the abolition movement in a way that mere data had not (as David S. Reynolds documents in his excellent recent study Mightier than the Sword: "Uncle Tom's Cabin" and the battle for America, 2011) – because it reached the heart. Later, Upton Sinclair's The Jungle had a major influence on reform in the meatpacking industry. During the Depression, John Steinbeck's The Grapes of Wrath had a comparable impact, educating the American public about the plight of migrant workers and producing support for New Deal legislation."
She's not comparing my book to these literary legends and neither am I. But it may be that the next generation of leadership legends will be those who formed their own characters based, in part, on literary characters.