Archive for May, 2012
Great video from Jay Leno, which includes a trip to the Nano factory in Ahmedabad, interviews with Nikhail Jadhav whom we profiled in our book and driving on the streets of India. In the US, Jay loves the car, both for what it stands for in innovative design and for how it drives. He says the air conditioner is better than on his McLaren and suggests great design like this is the wave of the future.
If you haven't read Nanovation yet, it's available in Kindle and Audiobook formats now. Nanovation.
Great meditation on where ideas come from, from Steven Johnson, based on his most excellent book of the same title.
This has nothing to do with business and everything to do with innovation: the world's first lip-dub proposal. Most "innovative" ideas for proposals are dumb beyond belief. I once knew an art director whose bright idea was to hide the ring inside a new crock pot, box it up and wrap it and give it to his girl at a fancy restaurant. He never was able to explain the significance of the crock pot. Slow cooking love?
But this video shows something amazing, innovative and powerful: Issac gets sixty friends and family to participate in helping him propose, flash mob style. I dare you not to tear up.
Has anybody noticed how well the U.S. car industry is doing lately? It's hard to remember all those car industry guys going before Congress back in 2008, begging for cash to keep their doors open.
But you know who didn't go begging and still turned their company around? Ford.
And the reason is their CEO had already spent two years getting things right so they didn't have to.
Alan Mullaly had been a top exec at Boeing when he was asked to come run Ford. When someone asked him if he was ready to tackle something as complex as a global car company, you know what he said? "A car has about 10,000 moving parts. An airplane has two million AND you have to keep it up in the air."
Here's how he turned Ford around and I think we can learn from it.
One, he forced everyone to join the team.
Before he got there, meetings at Ford were about stabbing each other in the back and looking for strategies of self-preservation.
Mullaly made that all stop. He would say, "So-and-so HAS a problem, but HE is NOT the problem. Who has a way to help him with the problem?" He made it clear that if anybody had a problem, everybody had a problem and he made it clear everybody was responsible for the success of the company.
Meetings got a lot better after than. So did their operations.
How would you rate us on that? Do we consider our neighbor's problems to be everyone's problem and do we look for ways to help them? Or do we just let them dangle while the business suffers?
Two, he forced everyone to use the same set of facts.
Before Mulally, it was common to use different sets of numbers. That let everyone have a different excuse for why things weren't working but did nothing to solve the root causes of their problems.
So Mulally brought all the leaders together in a weekly business plan review and everyone had to put all their numbers on the table. There was nowhere to hide. Everybody saw everyone else's real numbers.
How about us? Do we really have a culture that shares the truth across the board, no matter how inconvenient the truth may be? And if we do that, how do we ever fix anything?
Three, Mullaly created "One Ford."
When he got to Ford, he discovered there were many companies in one – Ford of Europe, Ford of Asia and a bunch of other divisions and subsidiaries.
So his first job was to bring them together as a single, global enterprise. When he did, he created unimaginable economies of scale and turned Ford into an automotive powerhouse.
When Mulally started, reports asked him if he was considering any mergers. "Yeah," he said, "we're going to merge with ourselves!"
We should look at where we can reduce the divides and increase our own economies of scale.
Four, he made Ford build cars and trucks people actually wanted.
There's a reason American car companies have seen their market share tank over the last 50 years, and that reason is how their products stacked up against Japanese and European competition.
Ford spent a lot of years producing cars and trucks that were not exactly the most attractive products out there, so Mulally insisted that stop. Everything they build now has to be the best in its class. That's taken them a lot of cash to do, but Ford made the investment because Mulally told them "You've been going OUT of business for 30 years. Now's the time to get back IN it."
Five, Ford came up with one plan and stuck to it.
Ford used to come up with a strategic plan for success on an annual basis. Then, the next year, they'd come up with another one. They never stuck to the program.
So Mulally came in with a simple plan, said "here it is, now execute" and kept working. The plan was what I just listed: getting everyone together, leveraging Ford's global assets and building products people wanted to buy. The last part was putting together the financing to pay for it all.
About the third time he gave the same speech with the same plan, a reporter asked him when he was going to come up with something new. He said, "We're still working on THIS plan? Why do we need a new one?"
What about you and your organization? Are you really looking for ways you can execute your current plans better and more effectively? Or are you just sitting on your status quos expecting things to change while we do the same things we always did?
What if you could make your operations best in class of any global company? What if you went above and beyond anyone else's expectations?
Just last week, I was describing to a group of friends my idea of a car dashboard where you slide your iPad in and it integrates with your car's software to become your navigation, information and entertainment center.
Turns out Tata Motors is already working on it with their concept car, the Pixel.
You may have a picture of what a car factory in India looks like. So you may be surprised to see the amazing enterprise in Gujurat that can pop out as many as 250,000 Nanos a year, just like a giant donut machine.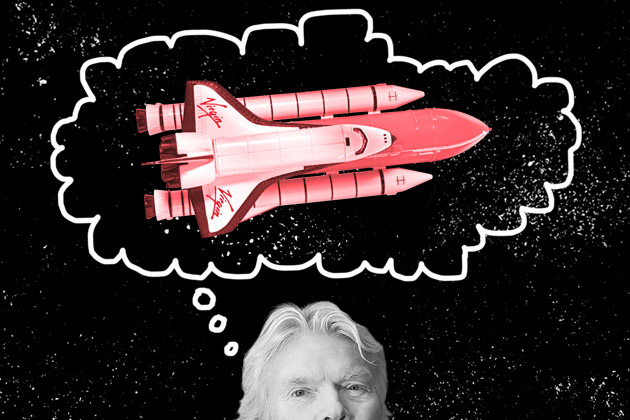 Everyone thought Ratan Tata was crazy when he set out to build a car for the price of a scooter. Same with Richard Branson or Jeff Bezos spending money on space travel. But, to paraphrase Einstein, if your idea doesn't sound ridiculous at first, it doesn't stand a chance.
Hal Gregersen on Bloomberg Businessweek writes about why we might want to rethink our attitudes about the investments these nuts are making.
"With vexing challenges around the world, it's time for each of us to step back, look up, and pull a bit of that nighttime galaxy wonder back into our hearts. Whatever our vocation or avocation, the colony of space startups reminds me that it's time to dream a little bigger. Better yet, time to help someone else dream big as well. It's not a bad launching point for building the next generation of idea makers and impact creators."
Ricoh — known as a copier company, but way more than that — has an iPad app called Tamago that lets you lead a presentation on your iPad while your colleagues follow on theirs. Right now, up to 10 people can participate in a conference. And here's what's really cool, I think: participants can write notes on their own pages during the presentation. Imagine pitching a creative project with this, while your client wrote notes on their iPad to ask about when you're done.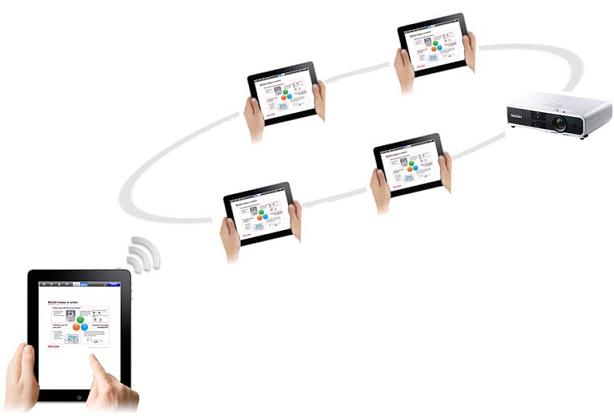 You can also, simultaneously, send the slides to a projector. I'm going to use this at a conference in Las Vegas next month. I'll let you know how it works.
I was thinking about this today when I saw a blog post from a very cool marketing company, Zeus Jones. As I read what they were saying about helping clients find their core purpose, something kind of clicked for me and I saw a way to talk about this with more clarity.
The purpose of your company should be to support the purpose of your customer.
Your mission statement may say that you intend to be the leading brand of bottled sunshine, but what does that mean to me? A brand purpose is about putting the customer first. It's about where I take your product and your brand, and where it takes me. So Patagonia's purpose as a company is to get me outdoors and into the wilderness, hiking, climbing or surfing. Southwest's purpose is to make you and me free to move about the country. Apple's purpose is to give me what I need to be insanely great. And Nike's purpose is to get me out the door this morning for my run, because it makes me better, whether I feel like it today or not.
Each of these companies makes their brand about me. Each of these brands makes the work of their people — from the CEO to the important people like the janitor — about encouraging me to be my best. They make their brand about me, first, and themselves second.
Jay's a famous gearhead who keeps a huge collection of cars and motorcycles in the warehouse sized garage in Los Angeles. And now he's added a new toy, a Nano. He'll be posting a review soon.
Now all he needs is a copy of Nanovation!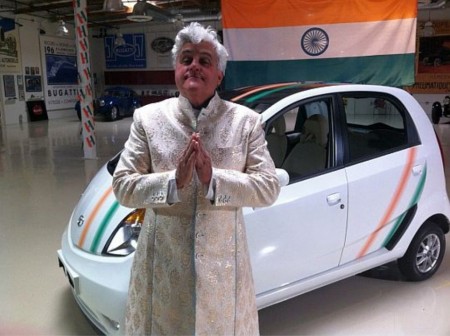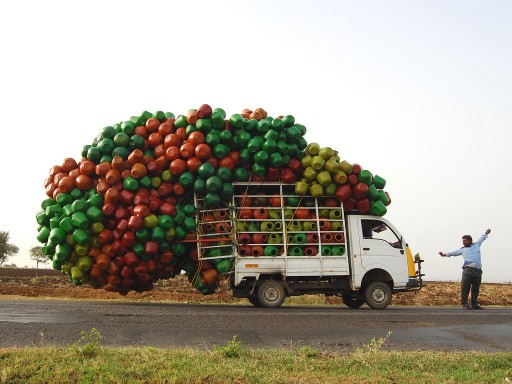 What if everyone on your team was required to spend one week each year shadowing, working with customers and experiencing their experiences?
When the engineers at Tata Motors thought they'd identified a market niche in India for a tiny truck (bigger than an autorickshaw and smaller than a pickup) they did something that Tata Motors has long history of doing: they went to see what people needed. And our wording is very exact: they didn't go to find out what people thought of them or their products. They didn't hold focus groups to see if people liked their ideas. They didn't ask them to tell us what they thought they wanted. They went to see what people needed. They went to the bazaars and the small factories. They went to the villages. They talked to farmers, truckers, builders and small entrepreneurs. They asked endless questions and they listened to the answers, just as they've done since the 1800's.
In their search, they found a revelation.
"We started meeting customers," project leader Girish Wagh (who later went on to head up the Nano project) remembers, "and I mean, you can use all those phrases, 'wow effect' or 'moments of truth,' but it was really fascinating meeting the customers. It really opened our eyes."
"We discovered a sweet spot in the market that no one was serving. There was a clear indication from customers on both sides that they would move to the middle of that spot if we offered something.
"The three-wheeler owners wanted a four-wheeler with a larger payload and were willing to pay more and sacrifice fuel economy to get it. The pick-up owners were ready to compromise on payload and speed for something less costly."
They spent a lot of time with potential customers, watching how they worked, how they used their pick-ups and rickshaws, trying to understand what they needed in a new kind of truck and how it would change their lives. What he found was not much different from what Ratan Tata and the Nano team saw when they looked at why people wanted to get off scooters and into real cars. They wanted reliable mobility. They wanted it to make sense economically. And they wanted dignity.
In Tamil Nadu, in southern India, Girish spent several days meeting villagers, farmers and small business owners. India's most urbanized state, Tamil Nadu has the highest concentration of business enterprises in the country. People here are industrious, interested in expanding trade and, even in the villages, focused on growth.
They are hungry for change, hungry to succeed and limited only by the reach of their pocketbooks. But give them a chance to make a dollar and they will make five. Give them the chance to make money with a truck and they will turn it into an unstoppable business proposition.
In one small village, Girish spent an entire day with one young entrepreneur. The man was as yet unmarried and, without a family, put most of his energy into his business, which he conducted from an autorickshaw, making deliveries and carrying loads back and forth from the nearest town.
"Yes," he said, "I would very much like to have a four wheel truck, if I could afford it."
He gave Girish several reasons for this. First, of course, a four-wheeler is more stable and he can carry larger loads. Larger loads mean the chance to make more money per trip. Second, the roads to the villages are often rough and sometimes muddy. Three wheelers are unable to traverse these roads, or have to do so very slowly. So a small four wheel truck would go faster from village to village, with a bigger payload. The increased payoff would allow him to expand.
Yes, but what else? As they rode together on the man's rounds during the day, Girish kept asking the question, "What else?"
"A four-wheel truck is safer."
"What else?"
"A four wheel truck wouldn't have to work so hard. It would last longer."
"What else?"
"A four wheel truck with a proper cab would be more comfortable. I could carry a helper more easily."
"What else?"
The young man kept listing all the benefits of a truck and Girish kept asking. He felt there was more, somehow, another element that was beyond the functional attributes the man was listing.
Finally, at the end of the day, they got down to it. As the sun was setting, the man told him what else was in his head.
"With a truck like you are talking," he confided in Girish, "I will get better marriage proposals in the village."
Now there's a cause worth fighting for! And when Girish Wagh headed back to Pune, he knew he had the team he needed to win the battle.
The truth Girish learned that evening in a Tamil Nadu village was that while there are good economic and practical reasons to justify the expense of a truck over a rickshaw, the real reasons were aspirational: personal pride, status in the community and bragging-rights. Four wheels are better than three for many reasons, but the best is that they make you feel better about yourself.
Real men don't drive rickshaws. Understanding that helped them deliver a great small truck called the Ace, a product that revolutionized the market.
What are your customers longing to tell you, were you but able to dig deeper?
A great quote from Martin Luther King: "America must be the headlights and not the taillights."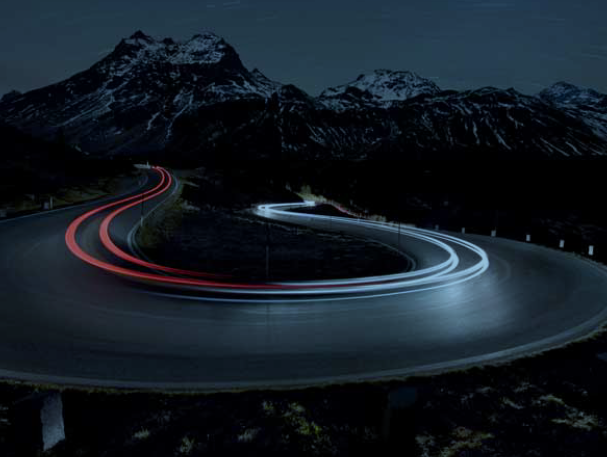 This is true for everyone and not just on an organizational level but on a personal level. Are you someone who is always putting on the brakes or are you the person who is searching the road ahead for possibilities and opportunities? We need to be doing both. But mostly, we need visionaries who can illuminate the road ahead.
Be the headlights.