Archive for February, 2012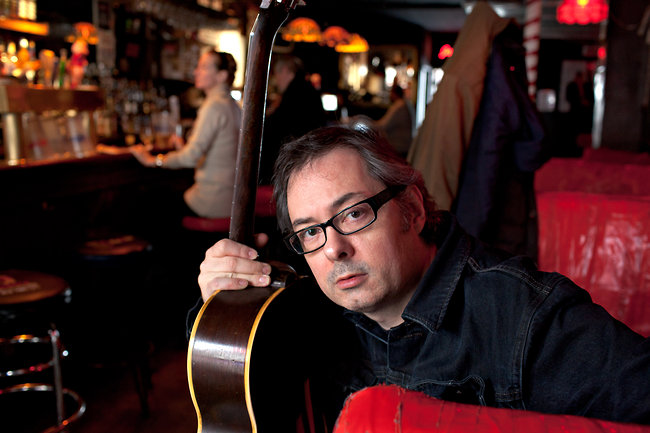 Jean came home one day talking about a friend of hers, a folk art dealer, who had made a CD and she wanted me to listen to it. I groaned inside but decided to be positive. So I put it in the CD player in the car and headed into town. Halfway through the second song on the album (Kevin's third, titled O Come See the Burning), I was on the phone to her screaming, "Holy Cow, this is GREAT!!! It's Mark Knopfler meets Bruce Springsteen!"
And that's how I came to know Kevin, who's now a friend.
And now the New York Times as come to know him, too. ARTICLE IN TODAY'S PAPER.
Buy the album on iTunes or on Kevin's website.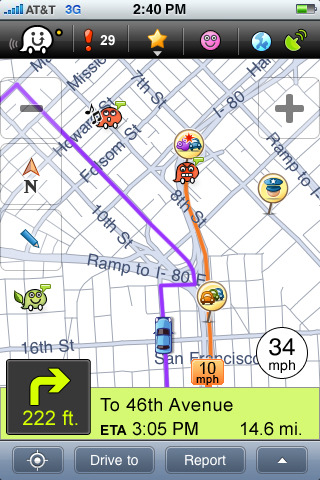 Last night I tested a new iPhone app: a navigation system called WAZE. The nav system in my car is six years old, clunky and outdated. The Garmin units I buy ($300 bucks every couple of years) are really good, although I've had some quality issues with them. And it seemed like it would be great to use the iPhone since I always have it with me. But while the current Map app on the iPhone gives good directions, it doesn't give them in my ear and it's pretty dopey (and unsafe) to try to read it while driving. Plus, while it shows traffic, it doesn't route you around it.
WAZE worked very well. I set my home location, they typed in the address of a friend who was going to help me upload my latest keynote speech to YouTube. I put the earphones on, put on some music, cranked open the sunroof and motored out in a beautiful sunny afternoon. The directions were great, accurate and easy to follow. The voice sounded natural and gave me warnings half a mile, quarter of a mile and just before each turn. She named the roads and pronounced them correctly. She showed me a back way into my friend's street that I never knew about and, when I ignored her, she quietly rerouted to the direction I usually took. The voice muted the music just enough to be heard but wasn't jarring.
One very cool feature is that this is a social app — I could see other drivers all over the Austin area as they reported on traffic conditions: a cop in a speed trap, a slow down, bad traffic — even the driver's move. You can even ping other drivers, which sounds like an idiotic idea to me but I accept that there are some very lonely people out there.
One thing I wish it could do is use my address book or the Google map to find an address. For instance, if I wanted directions to a hotel, it would be nice to be able to find the hotel on the map and then access WAZE to take me there. As it is, I would have to read the address and then manually enter it.
There's a voice command mode which can be activated by a hand wave in front of the screen — first time I've seen that. It seemed to work well but, since I keep my phone in a niche in the console, every time I shifted it activated. So I turned it off. I'll get a cradle to attach it to the dash and then that might be a good way to go. The voice commands let you post notes on road conditions without having to fiddle with the phone, so that's nice. And then the system can route you around traffic or accidents.
One great feature is the price: it's free. I just paid $300 a couple of weeks ago for a Garmin unit on which the voice seems not to work at all. I think I'll take it back and stick with this.
Interesting article this week by Frank Jacobs, in the New York Times, about and area of Asia called Zomia. This is a vast "nationless" block of land stretching from Afghanistan in the west, through China and Nepal, all the way down to the highlands of Vietnam and Laos. While it fits within borders of different countries, what happens in Zomia stays in Zomia. It's no so much that the governments have been unable to control these areas but that the various tribal groups have opted to reject and withdraw from modernity. They've stayed in their villages and valleys because, like Garbo, they want to be left alone.
Money quote from Jacobs: "These highlanders … are not unassimilated because they are untouched by modernity, but because they reject it. This puts them in league with, or at least in the same league as, the non-conformists of Alsatia (an area of London that was a legal 'safe haven' unitl 1723). This also illuminates, and complicates, our understanding of the Afghanistan-Pakistan conflicts, which might not be all about secular modernity versus religious orthodoxy, but maybe also about city versus village (or, more likely, valley)."
This is an area in which much of the world's heroin is produced, but as Jacobs notes, the historical record of places like this suggests that as modernity and communication expand, they will lose their independence and assimilate into the larger society.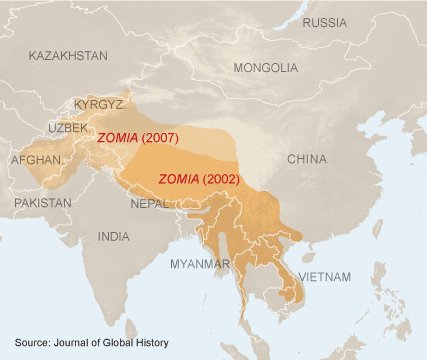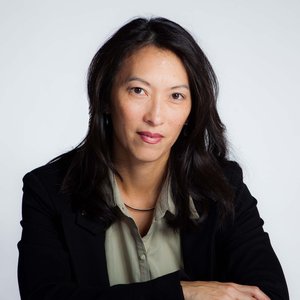 Branding consultant Denise Lee Yohn has an article worth reading about what defines a brand. I still run into clients who think their "brand" is their logo, or their name, or their sign. I define a brand as how you entire organization touches the world, at every touchpoint.
Denise nets it out nicely: BRAND = CULTURE + CUSTOMER EXPERIENCE + COMMUNICATION
…almost constantly for the last month. Keynote in Dallas, two trips to Nashville, meeting in New Jersey and family time in New York and Washington, DC. Rode the Acela to DC and almost, but not quite, had all my teeth rattled out of my head — we certainly have differentiated our train service from that of the Europeans and Japanese.
Back at my desk for a week working on a client project, then off for a few days of speech coaching in Dallas at the end of next week. Meanwhile, I've got several blog entries to catch up on.