Archive for December, 2011
JWT, the global creative agency, issues it's annual list of 100 Things to Watch in the year ahead.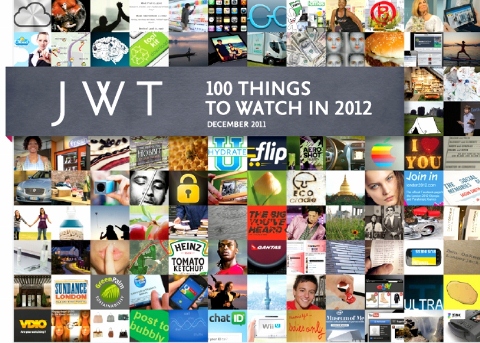 My fave: Self-Powering Devices.


"In 2011 engineers made strides toward harnessing kinetic energy to power our devices and homes. (This science pulls energy from thousands of tiny movements, like human motion or spinning wheels.) For instance, startup Tremont Electric began selling its nPower PEG, a battery rod that collects kinetic energy. At year-end, IBM's annual "5 in 5" forecast (five tech advances the company foresees happening within five years) included the idea that we'll be self-powering our homes, offices and cities."
Remember that sometimes it takes the light of a burning bridge to show the way ahead.
A poem for the day after Christmas by W.H. Auden.
Well, so that is that. Now we must dismantle the tree,
Putting the decorations back into their cardboard boxes –
Some have got broken — and carrying them up to the attic.
The holly and the mistletoe must be taken down and burnt,
And the children got ready for school. There are enough
Left-overs to do, warmed-up, for the rest of the week –
Not that we have much appetite, having drunk such a lot,
Stayed up so late, attempted — quite unsuccessfully –
To love all of our relatives, and in general
Grossly overestimated our powers.
The poem continues here.
It used to be enough for a company to sponsor a local Little League team or join the United Way fund drive. No longer. Millenials, who will soon make up 50 percent of the U.S. workforce, don't think that's enough. And neither do we.
Great companies don't think of social responsiblity as a sideshow, it's at the core of what they stand for. Look at Tata Motors and the Nano: they invested $3 billion in trying make a car cheap enough that it could sell for the price of a scooter and get people into safer transportation. They didn't just want to make a product or a profit, they wanted to make a difference.
People today want more than a paycheck. They want to be part of work or a company that stands for something. And so do investors.
This was sparked by an interesting article by Michelle Nunn in the Washington Post.
Money quote:
Millennials, as consumers, are pushing companies to change the ways of doing business to align with the values of civic and global responsibility largely held by Millennials. Monitoring supply chains, safeguarding labor and environmental conditions for the creation of products and embracing environmental sustainability have become basic requirements to preserve relationships with customers and retain young employees. A recent market study by the public relations firm Edelman shows that consumers now expect brands to support causes. Many companies are responding to this market shift in ways that integrate causes fully into their business strategy and brand identities.
My friend Phil Gerbyshak is asking you to share the most important lessons you learned in 2011. Do it HERE.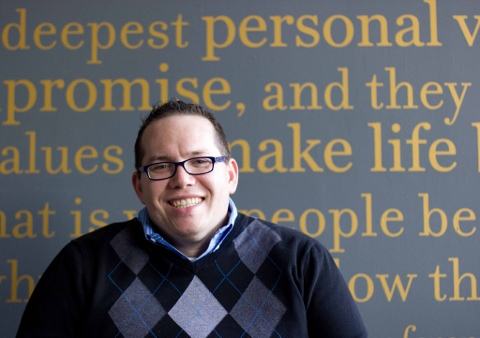 You may have seen the e-mail about the violin player in the Washington, D.C. subway, the one who almost everyone marched past on their way to work. The one who collected $32 for 45 minutes of play. The one who was playing a $3.5 million Stradivarius violin and who, three nights before had played to $100 seats in Lincoln Center. It was Joshua Bell, a living legend, placed there as an experiment by the Washington Post to see what would happen.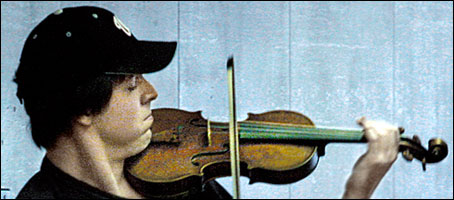 Only a handful of people stopped to listen. Only one recognized him.
You may have seen the e-mail but if you haven't read the Pulitzer Prize-winning article by the Post's Gene Weingarten, here's my Christmas present to you: click through to Pearls Before Breakfast, the Post's article, and take some time to read it.
Although most modern economic theory is based on the idea that humans make decision based on rational data and their own best interests, although a lot of work in game theory has proven that's not true. For instance, in tests where a pair subjects were given a sum of money to be divided at the discretion of one of the pair (but only if both agreed), participants often refused to accept any of the money at all if they didn't feel the division was fair. And then there's my behavior in bookstores, where I pick books off the shelves like Imelda Marcos in Dallas Shoe Warehouse, but that's another story.
Now neuroscientists are taking an interest in the brain functions involved in economic choices, as described in this article by Yale's Robert Schiller.
Here's the quote that caught my eye:
Efforts to link neuroscience to economics have occurred mostly in just the last few years, and the growth of neuroeconomics is still in its early stages. But its nascence follows a pattern: revolutions in science tend to come from completely unexpected places.
Even with the enormous rise of e-book sales on Kindles and iPads, brick-and-mortar bookshops are selling board-and-paper books at record rates. According to Julie Bosman, writing in the New York Times today, Amazon is reporting holiday sales up 10.9% and some independents are reporting sales up 30%.
"This year so far, it's been the year of nonfiction," said Peter Aaron, owner of the Elliott Bay Book Company in Seattle, citing "The Beauty and the Sorrow," a history of World War I by Peter Englund, and "Thinking, Fast and Slow" by the Nobel laureate Daniel Kahneman, an exploration of thinking and intuition. "What's extraordinary about the books that are out there is that they've been so well written and such a pleasure to read. Maybe people have an appetite for nonfiction right now, just for some sort of grounding in reality."
Here's an interesting factoid: when Google searches for a person's name, the algorithm first searches the membership profiles of Google+. So, if you want your name to be found a little faster, it might make sense to have a Google+ profile.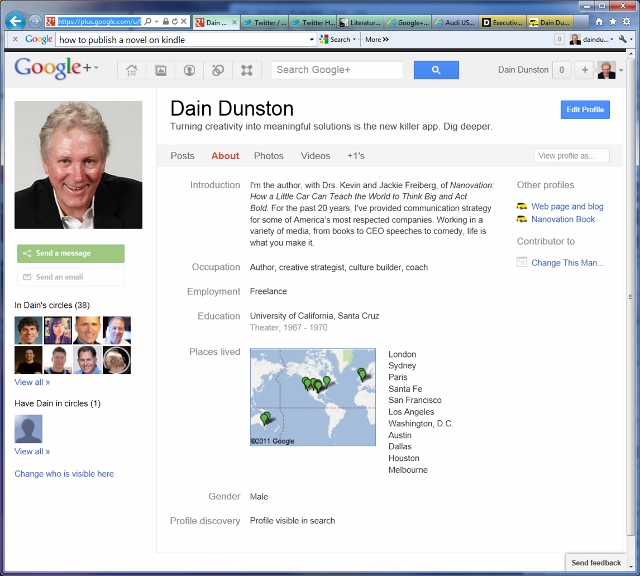 I've successfully avoided social media so far (early to sign up on Twitter and LinkedIn, but don't use them much). But since 50% of our media today is on social media, it seems that resistance is futile. (All your base are belong to us!)
Car companies can respond to change quickly and can redesign entire automotive paradigms in a matter of a few years. But how do you change the paradigm of a city? And what happens when cars morph into multi-purpose connection devices they way phones did?
I was working with my friend, Ernie Sadau, the head of the CHRISTUS Health Organization, on a conference in Santa Fe. Ernie just took over the lead of a 140 year old healthcare organization that is doing amazing work providing for people who don't have access to healthcare, such as the poor in the Southwest and in Mexico. As we were in Santa Fe, we were doubly filled with a sense of history, particularly after we walked around the Plaza and then looked at this picture.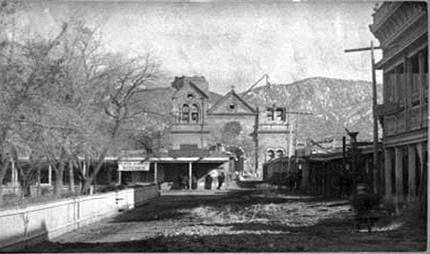 When you look at pictures of history, you get a sense that history happens over long sweeps of time. You look at a photo like this one of the Cathedral here in Santa Fe as it was being built in 1885 and you think, yeah, history is like a slow-moving flow, like a glacier.
But it's not.
History only seems slow when it's seen from afar. When you're in it, it's very fast moving. Bishop Dubuis, a French cleric who was the first Catholic bishop in Texas is credited with the founding of the Church and the hospitals in Texas that now form the basis of the CHRISTUS network. It seems like a long sweep of history, but you know what? He did all that in only 17 years.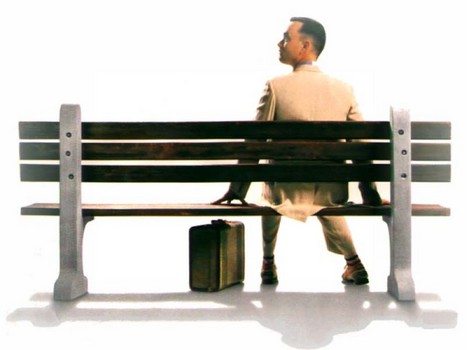 Think about that. In the time that's elapsed since you and I saw Forrest Gump in a movie theater, he built the foundations of the entire CHRISTUS Health organization. And he did it at a time when it took a week for a letter to get from Galveston to San Antonio. And if you wrote to France to ask permission to do something, it might be a year before you got a reply.
He built what he could build in the time he was given. And he did it one year at a time. So we're here to talk about what we can accomplish in the next year or two.
Our days here make a difference. They require urgency of action. They ask us to spend our time here focused on what really matters.
And what does really matter? Is it really that important to make our deadlines? If you're building a new clinic somewhere in Mexico, does it really matter that much if we finish it this year or next? After all, it's going to be there through the long sweep of history, isn't it?
Well, if you're the parent of a child with dysentery, urgency of action matters very much because if that clinic's not built this year, you may have nowhere else to take that child for care. If your child is going to die in a week, you don't want us telling you we'll have the clinic up in a year.
There is urgent need out there. Urgent.
We break time down in to units we can manage. Years into months. Months into days. Days into hours.
In Santa Fe, we had four hours to meet and communicate a strategy for a new way forward for 40 hospitals and thousands of health care workers. The question came up, how much can a person change the world in four hours?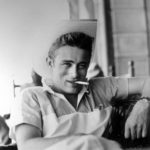 Here's a picture of James Dean. A pretty iconic image. A face most people will recognize, even though he only starred in three movies and made the last one more than sixty years ago.
I'm not saying he changed the world, but he'll be remembered for the work he did and he'll be remembered for a long time.
Here's another picture of James Dean, taken on the afternoon of September 30, 1955, as he was getting ready prepares to drive his Porsche from Los Angeles to a race track in Northern California.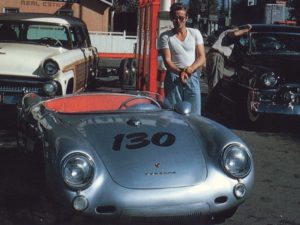 When this photo was taken, James Dean had just four hours to live.
That man right there, with the smile on his face, doing what he loved to do.
Four hours.
In four hours, you could watch every minute of every movie in which James Dean lit up the movie screen. In just four hours, James Dean created a legend that will live for centuries.
Think about JFK. He was only President of the United States for two and a half years and yet he launched a movement of scientific research that helped up put a man on the Moon and, more important, led to the boom of high-tech development that has reshaped our entire world.
This picture, with his daughter Caroline, was taken on the family boat on a Sunday afternoon, August 25th, 1963. When this picture was taken, President Kennedy had only 89 days to live. He used them trying to stop a war, improve education, get voting rights for minorities, improve the economy, put a man on the Moon and go sailing with his daughter.
What can we do in the next ninety days to improve the world we're here to serve?
Day two starts up …
10:00 a.m.
Social Media:
Rusty Shelton (Shelton Interactive)
Phil Gerbyshak (12 Minute Media/800ceoread)
It's important to have a WRITTEN business plan.
First step, think about the hundred writers or bloggers who can support your book. Work on getting into their network and connect with social media. Same with people who run conferences you might want to speak at (eg: local TEDx conferences). Same with influencers and other authors who are big in the space.
It takes 18 months to build a relationship on social media – you have to think ahead. Remember that little social media people can grow up to be big social media people.
Social media has to be fun if you are going to be successful at it. People want to know about you, not just your most brilliant ideas. It's about relationships and connections. We find relationships not so much in content but in context. Follow the 80/20 rule: about 20 percent should be personal, not more.
People will remember you by your last tweet.
An online platform is the number of people you can reach at any time. Your platform has several onramps: your blogs, your speaking, your clients and your social media. How do you avoid spiking when the book comes out? How do you get people attaching to your platform for the long term?
A lot of people have a ton of onramps up tend not to be able to keep people there. Seth Godin says the future of publishing is in your permission list.
Your monthly platform is your permission list.
One word defines the future of publishing: Discoverability. The chance of your book being discovered on Amazon is close to zero. There are four main companies who dominate discoverability: Google, Apple, Facebook and Amazon. These four are trying to control search.
The first search term for most people is their Google plus profile.
You need to take as much control as you can over your direct platform.
Get on blog lists for Forbes, Huffington Post, others. Give them an overview of what you're going to focus on.
89% of journalists working on stories go to social media first.
If you're looking for how-to, read copyblogger.
9:00 a.m.
Publicity:
Barbara Cave Henricks (CHC)
Adrienne Lang (BenBella)
David Hahn (Planned TV Arts)
CHC works with writers to build their social media platform and their web presence long before the book comes out to make sure the buzz is out there before the book comes out.
Expect to write as much after the book comes out as you did writing it.
How does a publicist quantify their impact? They really try to look at how they can get value to the client. It depends on what the author's goals are. Example, one client on a niche financial book only wanted to get a few speaking engagements. They got him an article in CFO magazine and that led to an interesting relationship with them as a go-to expert and then invitations to speak at two of their conferences.
Associations are great – getting an article in an association magazine is really good because they sell books and speaking engagements.
Les McKeown gets people to link to his assessement tool and gets a lot of interest that way.
Adrienne talked about word of mouth campaigns – trading books for people talking about the book on their Facebook sites.
Contests work really well – Dave ran "Best Boss, Worst Boss" contest that got people engaged in a book – got hundreds of submissions.
Your job as an author is to help media contacts – do go into it to sell books, go into it to help them put on a good show or a good magazine. They'll remember that.
Barbara talked about launching Jack Welch's book on the morning of 9/11, he was on the Today Show when the first plane hit. Some times there are things bigger than your book.
Comments Off
1-800-CEOread has been promoting Nanovation extensively. I'm attending their annual author pow-wow in Austin. Live blogging…
4:00 p.m.
Keynote
Tim Sanders
Author, Love is the Killer App
The only reason to give a talk Is to change the world.
There are six story archetypes and one of them is the Coming of Age story. That's what this is, because the expression of advice has come of age.
Key metric in book success: do people finish it? Unfinished books have 15% of the referral rate of finished books. So when you write a book, you have to move the story forward.
A disruptive innovation comes along when a market is overserved and overcharged. That's when someone comes along with a game changing innovation that that takes half the cost out and still delivers 85% of the performance.
(PLEASE NOTE: he must have just finished reading NANOVATION!)
Are book buyers overserved? What do you think? That's why e-books must be taken seriously.
Books that work create a conversation in social media and here's an interesting point: he says that there's an inverse relationship between the literary/scholarly level of the work and the level of viral interest. ("Duh!")
Information rules. When information becomes easier to move, it increases in value.
While he was speaking, he was using an app from SpeakWrite. By tomorrow, his talk will be fully transcribed by people in India and will become part of the text for his next book. "Writers sometimes get writer's block but they never get speaker's block."
He records all his speeches in this way because he believes there's a stand-alone market for e-only releases.
By 2010, e-books will be well past print books – 60/40. E-readers will grow but audio+txt will grow faster.
Tweetable factoid: He rates getting a Hudson's bookstore deal for placement in airport bookstores at a 5-to-1 ROI for speakers.
E-books are the new white papers. They can get your ideas just as much attention.
Social media is now half of all media.
Apple IOS users by 20% of all on line media.
The rise of free chapters is a big idea – they released a free chapter of his recent book that had links to both social media and to pre ordering. When I launched, it it #90 on Amazon the first day.
What if you could fund the production of your next book through social media followers?
His favorite book of the year: The Lean Start Up by Eric Ries.
His next idea and part of the idea behind his new company is the "Yelpification" of the publishing industry – making available reviews of every editor, publicist, agent and publisher – the people – and giving writers the chance to understand their reputation. Same with writers… giving publishers an idea of what the writer is like to work with.
NetMinds is a publishing network where you take an idea and find collaborators, creating a market in ideas where you can raise collaborators and money.
Discoverability is how easy it is for people to find you.
Interesting link: www.smalldemons.com … creating automatic discoverability for books, sentence by sentence.
He says we're creating a nation of authors – everyone as a book in them and it's usually a how-to book – and getting them all published. Writers, while writing, buy 6X more books than regular people.
Books are way too long, by 50%.
Interesting link: http://tinyurl.com/CannibalPaper
e-first release: going E first give accelerated data to give you leverage on your advance.
Yahoo brand buzz – tracking interest in book topics.
3:00 p.m.
Speaking:
Noah Rickun (Gitomer)
Victoria Labalme
At last, someone is using visuals.
Noah says "Don't read them your book, tell them what's between the lines. Tell them what happened to you while you were writing it."
I did 250 talks for free and videotaped each one and then studied it.
Victoria says think about the best speaker you ever heard. What were the components? Invariably, he was hitting all the components of a great talk.
Think about why you wrote, why you speak.
For me, it can be a picture of my grand-daughters Ada or Nola and talk about the world they'll inherit, a world of radical and disruptive innovation.
Great presentations are presented along lines of dramatic struture. They need to have the full spectrum. What's the nobility behind your work? Align a real vision for the world with your message.
Think KDF: what do you want people to Know, Do, Feel?
A speaker should ask, what's unique to you and how do you share it in your work and speaking?
Construct your presentation with "tent poles" moments of peak engagement in your speech, any experience story or tool that brings the energy up. But whatever it is, it has to be authentically you.
Don't tell the audience what you know. Tell them what THEY need to know.
Great speakers? She talked about Vince Poscente and Alan Weiss.
He best advice?
Never end a story on a Q&A. Only three things can happen and they're all bad.
2:00 p.m.
I've been out of the room dealing with some client issues, so I missed the talk about sales, or most of it. Some of this has been hard to hear!
1:00 p.m.
Digital Publishing:
Katie Schnack (Shelton Interactive)
Tanya Hall (Greenleaf)
Shelton try to lead with digital first, and then do very strategic print distribution in key accounts. Relying on discoverability.
E-books not increasing as fast as fiction books. About 10% of sales.
New software is in EPub 2 (soon 3) – feel free to suggest to publisher how to enhance your book with media.
Les McKeown's idea was to offer e-book in advance of publication, with the promise of a hardcover when the book came out. Generated advance sales and interest.
In the digital space, you do have the freedom to experieent.
Katie likes to distribute through inscribe because they have a better marketing agreement with Apple.
11:00 a.m.
Traditional Publishers
Clint Greenleaf (Greenleaf)
Ray Bard (Bard Press)
Karen Murphy (Jossey Bass)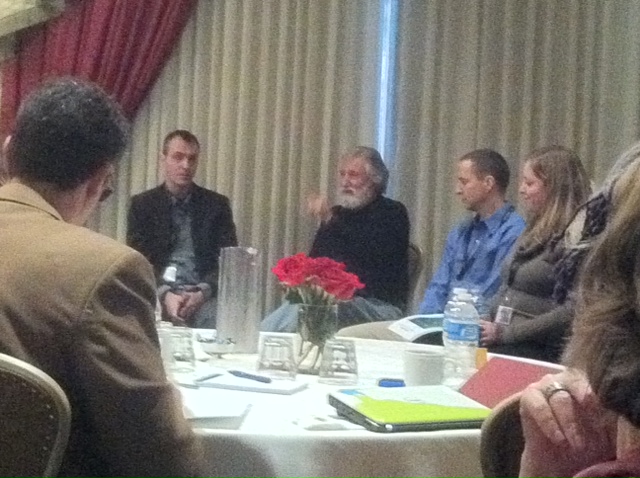 Ray talked about how he got Nuts! published.
Clint talked about 13 NYT best sellers, making books really attractive and visible.
Karen based in SF, works with lots of authors.
Changes in industry: Shrinking retail space – where are we going to sell books?
Trying to get 60,000 copies out in advance on a book.
One of your big customers is the sales rep. you have to really give them the back up to sell the books. If you want big distribution, you need a good sales kit and great platform. A bigger publisher might have more brand recognition with book buyers at the chains, but not necessarily the best way to go.
Digitil is disrupting everything – but not as much as the press claims.
Our job is to create great content – there are plenty of people out there who can figure out how to sell great content.
Former buyer from Barnes & Noble talking about best-seller lists — they really look at store sales as the true metric.There seems to be general disinterest in best-seller lists, everyone knows you can generate placement with consultants.
10:00 a.m.
Agent
Nena Madonia
Agent with Jan Miller.
Focus on the book proposal.
What are the four things an agent wants to hear?
Who is your core audience?
How has agency changed? So many ways to go now and so many approaches. They have a 95% sell through rate.
First time authors need to build a platform, realize that social media isn't scary, build a base of followers, a forum, and audience who can create content for you.
Include marketing portion – who I am and who listens to me, how I can translate that into book sales.
9:00 a.m.
Become the CEO of your Book
Erika Anderson
What's surprising about publishing? They're the same things that surprise an entrepreneurial start up. All the same positives and negatives. So just like being a CEO of a company, you have to be a CEO of your book.
What does a CEO need? Vision, strategy and execution skills. Having the right idea a the right time – eg, it's a bad time to come to market with collateralized debt options, but a great time to walk into VW Group with a high-efficiency fuel pump you can sell for half of market value. Accountability – understanding that you have to take the reins and drive the team. Ability to develop a team. Self-knowledge. Ability to understand others, understand your audience and what they're looking for. How to deliver on the promise, how to deliver on the value of the brand. Your brand and your book's brand has to be front and center. Authentic and consistent communications. Flexibility – the ability to know when things are working.
Stranger in a Strange Land – idea of being a fair witness. Able to operate as objectively as possible. It's harder to be a fair witness when you're emotionally connected.
It has to be something that's profitable and sustainable. The publication date is the starting line. You have to be relentless and resourceful. You have to be willing "to clean the toilets." Living in a specialized world, a CEO has to be the consummate generalists. Know what success looks like for you and for the project.
You have to be liked, trusted and able to inspire others. Passionate leadership gets passionate followers.
Interesting video of Porsche's dealer launch of the new 911 yesterday in South Africa. Porsche are phenomenally profitable as a car company, able to leverage volume out of their daily driver models to fund development of sports cars and motorsport.
Two comments: one, look at how many people are recording the whole thing on their iPhones, including the dealer who shot this video; two, by this time the car has been seen at Frankfurt, Los Angeles and Laguna Seca, as well as all over the web. As much as I love to design this kind of launch, not sure it added much to the audience's excitement and experience. However, the flyaway screen leading to the open doors was a nice touch and, admitttedly, we're not seeing it in the context of the whole presentation that preceded it.
Too bad the jets weren't quite on time but I guess they're not that easy to cue, are they?